In today's day and age, project management is all about using the right tools and techniques. Having these two things in order can help you manage your projects in an easier and effective way. It has been found in many surveys that using the right project management techniques and tools can increase your overall performance, productivity, not to mention, happiness levels at work.
In this article, we hope to enlighten you with the knowledge of all the popular and helpful project management techniques that are working really well for organizations all over the world. And, further, we would elaborate on how managers can put these techniques to use with the right tools that have the ability to fit their exact needs.
So without further ado, let's move on to find all the project management techniques that can work for your team and ease your work processes.
15 Of The Most Widely Popular Project Management Techniques And Tools
Project management techniques play a significant role in defining the structure, work allocation, utilization of resources, and at times, deciding the fate of a project as well. There have been several project management tools and techniques that a project manager and their team can abide by. Today, we have assembled the best of the best for you, so you can understand what these are all about and how exactly you can go ahead to implement them.
We have categorized all these techniques into various categories, the first of which is:
Classic Project Management Techniques:
Classic project management techniques include the more traditional methods of project management where a sequential and upfront approach is adopted to execute project management strategies. You plan, prioritize, and execute—as simple as that.
Here are some of the most commonly used classical methods of project management:
#1 Critical Chain Methodology
What is Critical Chain Methodology?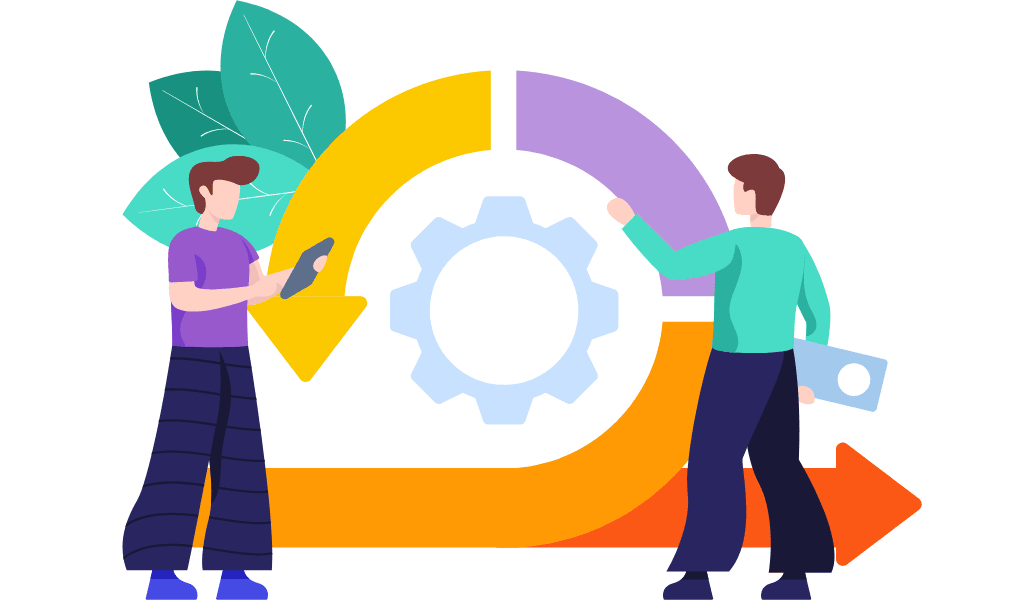 The idea of Critical Chain Methodology was introduced in 1997 in Eliyahu M. Goldratt's book, Critical Chain, where he described the methodology as a technique of planning and managing projects that strives to keep resources leveled. It is different from other methodologies in a way that it focuses on resources rather than on the method itself and makes sure that the project plan is feasible enough and completed on time.
How does it work?
The main aim of Critical Chain Method (CCM) is to eliminate project schedule delays brought on by uncertainty, overestimating work length, and idling internal buffers. This project management technique goes into effect after the original project schedule is created, that involves creating task dependencies. Based on the Critical Chain Method, the developed critical path is revised. The technique makes this assumption based on constraints specific to each activity.
#2 Waterfall
What is the Waterfall methodology?

This is one of the most simple, not to forget, oldest project management techniques and tools known to manage projects. It is also referred to as Software Development Life Cycle (SDLC) that focuses on making a solid plan and effective execution. The Waterfall methodology is sequential, which means one task has to be completed before the next starts in the pipeline. Here, all the requirements must be defined in the beginning so that there is proper planning and organization of a project plan.
How does Waterfall methodology work?
The Waterfall methodology employs a sequential process that is based on predetermined deadlines, specifications, and results. With this approach, the individual execution teams are not required to be in continual contact and are typically self-contained, until particular integrations are necessary. In contrast to the Agile model, team members tend to work individually and aren't required to deliver progress updates as frequently. Typically, one phase doesn't start until the last one has ended.
#3 Work Breakdown Structure (WBS)
Every project is made up of various small and big tasks that can overwhelm both project managers and team members at first glance. This is why planning is essential and more essential than that, is project breakdown before the execution process starts. This project management technique makes bigger, complex tasks organized by breaking them into smaller, more manageable chunks.
How does Work Breakdown Structure?
WBS is a key project deliverable that defines a detailed cost or time estimate to help managers have a clear understanding that your estimate will exceed the intended budget or deadlines. The WBS's main objective is to plan the project's timetable. The length of each work is planned in relation to its necessary predecessors and subsequent tasks. The WBS then offers a comprehensive plan so the project manager may understand how the project should develop and effectively manage the workflow.
Plan your projects in a streamlined manner and make way for effective work breakdown structure. Switch to ProofHub.
#4 Critical Path Method (CPM)
What is the Critical Path Method?
It is another one of the most important project management techniques and tools. The Critical Path Method of managing projects and visualizing the project plan includes mapping out all the sequential steps that are going to help you achieve the end result. While figuring out the smartest way to the ultimate goal, you will realize that there might be more than one pathway leading to the resulting goal. While pursuing this method of project management, though, we always choose the shortest path. Therefore, in the Critical path method, you take up the plan that has the least amount of milestones and also takes the least amount of time for project completion. It is an extension of PERT where the emphasis is placed on strategic scheduling and smart decision-making.
How does the Critical Path Method work?
The critical path method (CPM) is a method used for determining schedule flexibility and identifying tasks required for project completion. It looks after the longest series of tasks that must be completed on schedule for the project to be concluded. This project management strategy ensures that no important activities are delayed, making sure that the rest of the project is on time. It is one of the best project management tools and techniques. Finding the most crucial activities in the project timetable, determining task dependencies, and computing task durations are the core tenets of CPM.
Agile Project Management Techniques:
#5 Scrum Methodology
What is Scrum methodology?


The Scrum framework is a part of the Agile methodology. Scrum helps teams focus on real priorities and the immediate requirements of the clients. This technique helps you leverage effective communication, teamwork, and speed of development in a project.
How does Scrum methodology work?
In Scrum methodology, a team is often led by a scrum master that is also called a Subject Matter Expert (SME), who is responsible for inculcating the values of the Agile methodology within the team. This way the team can make way for seamless collaboration and a goal-oriented mindset where the team members are easily able to deliver results accurately and quickly at the same time.
#6 Agile
What is Agile methodology?


Agile methodology is one of the most popular project management tools and techniques. It uses the 'sprint approach' where you can break a project in the form of sprints or cycles. As the word 'agile' means the ability to move quickly and respond swiftly to changes, likewise, this methodology makes way for flexibility and collaboration. It is extensively used in software development and is best suited for small software projects that require frequent communication and the need to work together for working on innovative projects.
How does Agile Methodology work?
It is a method for project management that entails ongoing communication and iterative development. Agile project management is based on the idea that a project may be improved upon continually throughout its life cycle with changes being made swiftly and appropriately. Agile project management is among the most widely used methods because of its adaptability, flexibility, and emphasis on client feedback. Agile project management is a word that can be used to refer to a variety of frameworks rather than a specific methodology.
#7 Kanban Methodology
What is Kanban Methodology?
Kanban methodology is a visual way for controlling the flow of work through a process. Kanban shows both the workflow (the process) and the actual work going through it. Kanban aims to locate possible bottlenecks in your process and eliminate them, allowing work to move through it efficiently and cost-effectively at a high throughput. The first Kanban system was introduced by Industrial engineer and businessman Taiichi Ohno for Toyota automobiles in Japan. It was developed as a straightforward planning system with the goal of efficiently controlling and managing work and inventory at every step of production. It is one of the best project monitoring tools and techniques.
How does it work?
The main focus of this method is to ensure continual delivery without overburdening a team. In this method, Work items are visually represented on a kanban board so that team members can always monitor the status of the project. It is intended to improve team collaboration. It enables you to break down your duties into stages and gain a bird's eye view of your overall development. You can visualize both the process and the specific activities involved in the process using this project management technique. The basic goal of Kanban is to manage work efficiently and cost-effectively at a steady pace. Hence, it is one of the most important project management techniques and tools.
Visualize your workflow in an easy and intuitive way using ProofHub's robust Kanban Boards. Sign up for a free trial today!
#8 Adaptive Project Framework (APF)
What is Adaptive Project Framework?
Adaptive project framework (APF) or adaptive project management (APM) is a cross between Agile project management as well as change management. It allows the team to set fallback systems and fail-safes so that the project keeps running smoothly with one successful iteration after the other.
How does Adaptive Project Framework work?
Just like the Agile methodology and everything that the Scrum framework entails, the Adaptive Project Framework works around the theory that improvements must be made as soon as a setback is discovered. This project management technique and tool helps to implement changes faster than possible and to bring change to the game plan the moment a roadblock is identified.
#9 Extreme Programming
What is Extreme programming?
Extreme programming is an approach to project management where every principle of Agile is put into motion, every practice of the Scrum framework is practiced, and beyond that, every great coding practice is followed as well.
How does it work?
In this project management process, the emphasis is made on the user requirements and the coding and deployment aspect of the project as a whole. If you follow this approach you will get to deliver on the various software requirements of the clients and the stakeholders at the end of every week. These are known as "small releases", which will, in turn, help you gather and work on feedback much more swiftly.
Change Management Project Planning Techniques:
#10 Extreme Project Management (XPM)
What is Extreme Project Management?
No, extreme project management is not named after extreme sports like motocross or the various snowboarding competitions. These types of project management techniques and tools are used in highly complex projects where uncertainty is high. It takes a more casual and optimistic approach for planning a project and emphasizes less formality in the company's culture. The extreme title is owed to an opportunity for flexible planning and unorthodox tactics.
How does it work?
XPM is designed to assist you in managing the variables that alter and emerge as a project moves forward. It focuses on delivering the desired outcome, rather than just the outcome that was initially expected. In this project management technique, people have the freedom to change the strategy if they decide midway through a project that the first outcome isn't ideal.
Also read – Best Google sheets project management templates
#11 Event Chain Methodology
What is Event Chain Methodology?
While following the Event Chain Methodology, the team works identifying events, milestones, tasks, and more. Furthermore, the team works on determining as well as defining the relationship between said tasks. This helps simplify everything. It is like setting a risk management plan that has been set into place by the project manager.
How does it work?
It helps ensure that every aspect of the project, every deadline, and schedule is well taken care of. It is a technique that is mostly used for network analysis and for risk mitigation.
Some Other Highly Robust Project Management Techniques:
#12 Prince2
What is Prince2?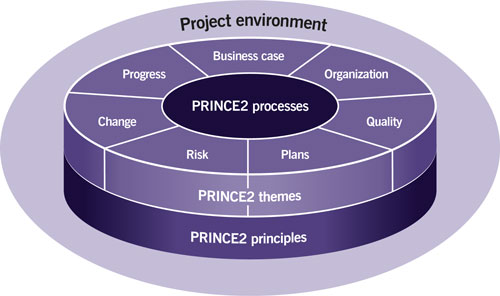 PRINCE2 is an acronym for Projects In Controlled Environments. It is a project management methodology that is made up of principles and processes. Originated in the UK, Prince2 is an articulately stated methodology in which a project is divided into multiple levels and stages, each having its own set of steps to be followed.
How does it work?
This standard enables the plan to be implemented in any organization irrespective of its nature, enabling them to take the appropriate action for the successful completion of projects.
#13 Process-Based Project Management
What is Process-based Project Management?
Process-based project management is a systematic and strategic strategy that recognizes the project's goal and aligns it with the mission, vision, and core values of the company. This methodology emphasizes better collaboration between various departments within the company to achieve common goals.
How does it work?
Process-based project management helps project managers to view all the activities within an organization as a collection of standardized processes, which are managed to achieve the desired result.
#14 PERT (Program Evaluation And Review Technique)
What is PERT?
PERT is a project management technique that helps with calculating the estimated time it will take to complete a project. Both scheduling and budgeting are essential components of any project.
How does it work?
PERT charts are tools used to schedule tasks in a project, which makes it easier for team members to coordinate to accomplish the work. With PERT, you get three different time estimates for the project: the most optimistic time estimate, the most probable time estimate, and the most pessimistic time estimate.
#15 PMBOK Method
What is PMBOK Method?
The PMBOK, or Project Management Body of Knowledge, published by the Project Management Institute is not truly a methodology. The PMBOK "methodology" is actually a framework of established project management industry standards for standards, conventions, processes, best practices, terminologies, and recommendations.
How does it work?
PMBOK is more of an industry framework than a project management methodology. Systems, techniques, procedures, and regulations make up methodologies, whereas the PMBOK is a reference manual on how to finish a project to the highest standard. It is a collection of rules, recommendations, procedures, and project management tools. The Project Management Institute created this widely accepted standard to lay out the foundations of project management. Project management approaches examples include the waterfall methodology, critical path method, Lean, kanban, and six sigma. They are also compatible with more recent methodologies like agile and scrum.
#16 Rational Unified Process
What is Rational Unified Process?
Rational Unified Process (RUP) is an agile software development method, in which the life cycle of a project, or the development of software, is divided into four phases. These phases include modelling, analysis and design, implementation, testing, and application, among other activities. These types of project management technologies and tools are agile and iterative, which means they are repeated. Iterative because the entire project repeats the process' fundamental steps.
How does it work?
In this method, the life cycle of the programme is subdivided into different cycles. Each cycle represents, for instance, the time when a new iteration of a product is being developed. The four subsequent phases of development are separated by the Rational Unified Process (RUP) as follows:
Initial stage

Developing stage

phase of construction

Transitional period
Each phase ends with a milestone. A milestone is basically point where impotant decisions are made. In order to be able to make those decisions, there are a few objectives that need to be accomplished first.
The One Thing You Need To Bridge The Gap Between Technique And Implementation
Every Batman needs a Robin, every hero needs a sidekick, and yes, every manager needs reliable project management software. Well, we have one that will help you implement any and every project management technique in this list to some if not full effect.
The tool in question here is ProofHub.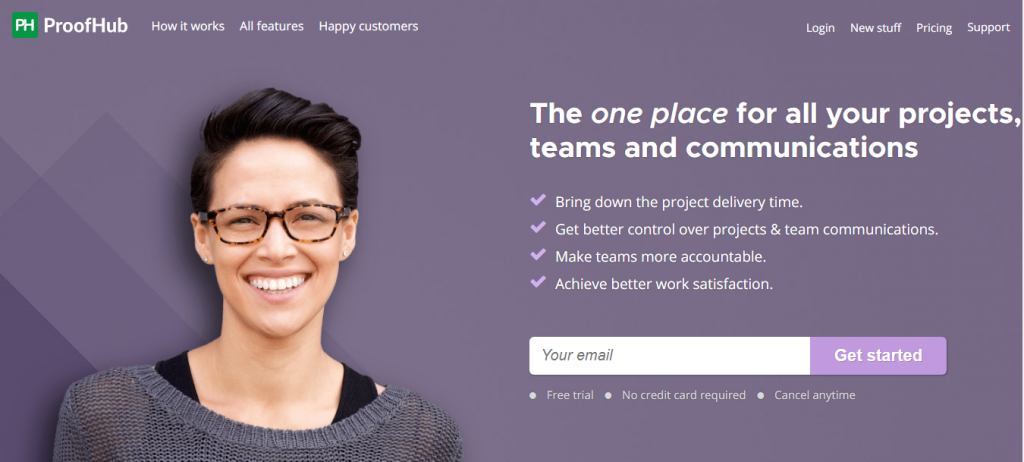 ProofHub is a versatile project management tool used by leading organizations like NASA, Disney, Taco Bell, and many more. This all-in-one tool comes jam-packed with powerful features to eliminate the need to have too many different tools to run one business.
The best part about using a tool like ProofHub to simplify your work processes is that you will experience the convenience of visualizing and managing everything under one roof.
Consolidated data helps to keep you ahead of schedule and manage time better. It provides connectivity through team discussions and chats and transparency through uploading files and putting up as much information as you can regarding the tasks.
Interestingly enough, ProofHub helps declutter everything from tasks and subtasks to discussions and notes in more than one way.
From Gantt charts to Kanban boards and from those confusing emails to a neat and clean calendar view, ProofHub comes through with providing you a clear view of tasks, deadlines, and goals simultaneously in many ways. 
Here are some exceptional features of ProofHub:
Tasks

: Quickly add tasks, create sub-tasks, and label them with tags and colorful tabs. View sorted tasks in their respective task lists with the whole view of the project.

Custom roles

: Makes task management less stressful for teams by making it easy to set custom roles for the team members and assigning them to tasks and projects.

Proofing and review

: Online proofing software saves a lot of time during the feedback-sharing process

Gantt charts

: Get a visual picture of projects with Gantt charts. Define dependencies and map out the

project timeline

with ease.

Accessibility

: ProofHub is available as a mobile app as well, both for Android and iOS users.

Flexibility

: Help your team view their individual tasks corresponding to their deadlines in Kanban or calendar views.
ProofHub is an amazing project management and online collaboration tool because it helps you create, review, deliver, plan, and organize like no other tool. With its comprehensive bells and whistles, it comes forward as a very adaptable tool for project management.
Not only does it help with project management, but it also comes with numerous features that help the team stay connected. Exclusive communication features such as the following give ProofHub a definite edge over other project management tools:
Chat

: A feature that makes ProofHub completely singular is that it facilitates quick back and forth communication on the same platform where you manage the things you communicate about.

Discussions

: Even though the tool comes with the facility of chat and group chats alike, sometimes a team needs to have a formal discussion. The feature of "discussions" is all about sharing ideas and putting opinions forward. And, every team member can easily participate in the same!

Comments

: Gone are the days of texting, calling, or pinging someone to check updates or inform people that you have reviewed their work. With comments, you can post your reviews on the task card itself, and a notification will be instantly received by the concerned.

Proofing

: ProofHub has a more distinct outlook and caters to the workplace in a way that no other tool can. In that, it helps in the most sincere form of communication, i.e., reviewing. With

markup tools for annotation

it is a powerful proofing tool that helps with all types of files.
Figured out the best project management technique for your business and still can't decide how to begin? Look no further! Sign up for ProofHub and get started today!
Conclusion
It can be overwhelming to choose the right project management tools and techniques for your business, especially when you have too many options out there in the market. We hope this list of techniques and our expertise of project management tools will help you make a great decision that works out for your team as well as your business.
Good luck.
FAQs
Why do you need project management techniques and tools?
Project management tools and techniques help in defining the entire work process which also explains how the project will shape and aid in the elimination of project bottlenecks.
Should you use project management software for these techniques?
A project management software helps you ensure that your PM techniques are moving in the right direction. It helps you execute plans, communicate, track budget, resources, and time.
When to use project management techniques?
PM techniques can be used to monitor task completion, work evaluation, and meeting deadlines. These methods are also used for an effective visual representation of projects.
What are project management tools and techniques?
The technology and methods used to manage projects, tasks, teams, and other aspects of work seamlessly are known as project management techniques and tools.