The market offers a great variety of team management software that enhances collaboration and work coordination. The importance of team management software is to improve your company's overall performance. It also boosts the team's productivity and work quality.

Managing your team isn't only about time allocation and a to-do list, project managers need to get organized between the start and the end of a project. In this article, you'll learn about the various features of various tools, the team management skills you need to lead your team, and what you need not do while managing a team.
Importance of choosing the right team management software tool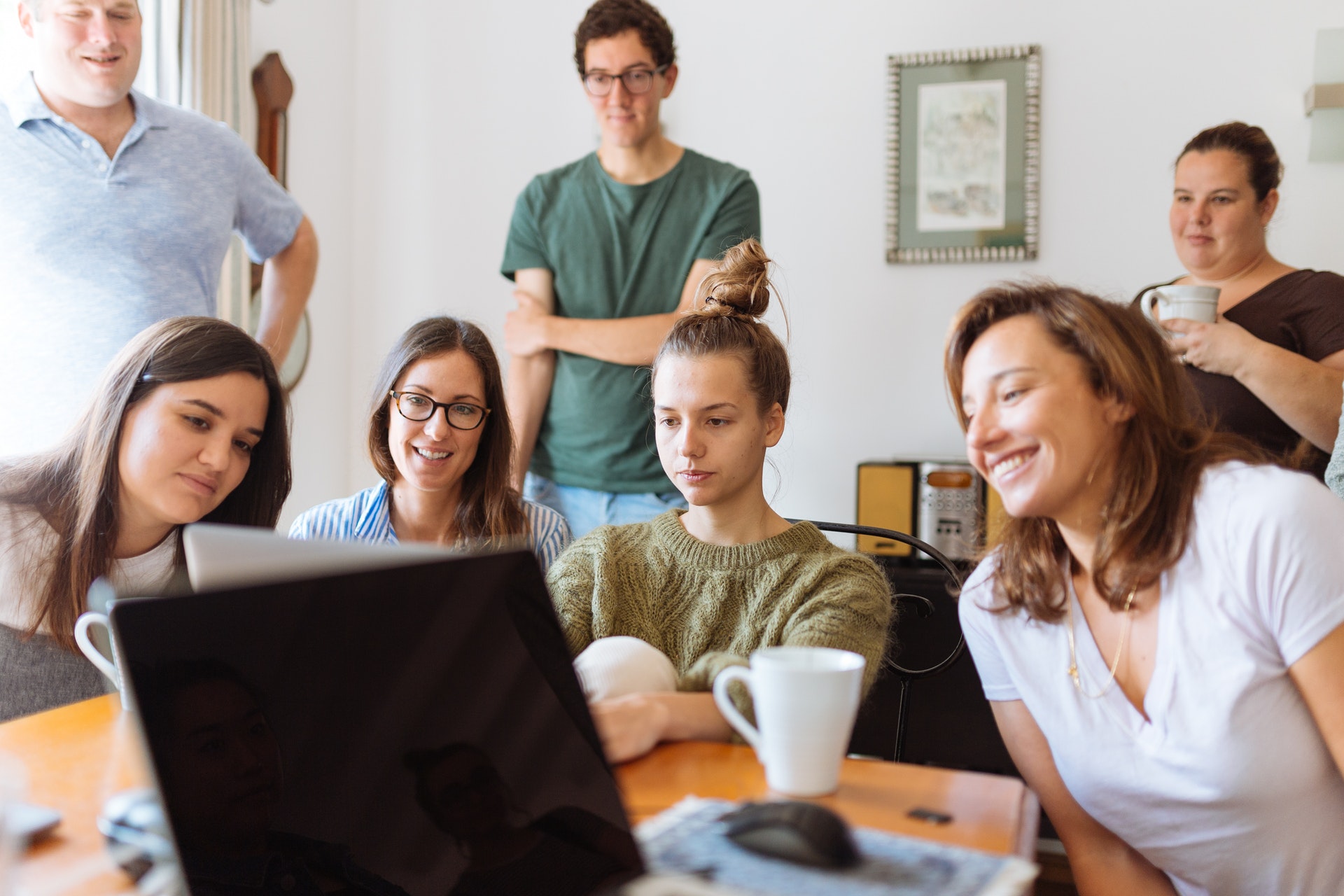 The right tool will influence the project's success and help project managers ship on time. At the same time, to organize a team's workload you need a dedicated tool for team management that enables communication and collaboration. The right tools make it easier to manage projects. You can combine multiple software features to enhance teamwork.
List of team management software
There are plenty of free and paid team management tools to keep your team on track. Take a look at these top 18 paid and free team management tools to streamline your process.
ProofHub is a collaborative project management software that enables you to collaborate with your team effectively. Whether you are a remote worker or an in-office team, ProofHub lets you do real-time task management quickly. The Kanban boards of ProofHub is something teams love. You can also assign multiple tasks to multiple people, set due dates for each task, add labels, get into discussions with the team, and manage how the team is moving the tasks through multiple workflow stages.
This is one of the best software for team management for all teams scattered around the world. The single platform centralizes custom roles, proofing, workflows and boards, multilingual interface, white-labeling, reports, Kanban boards, time tracking, task management, and Gantt charts.
What's unique about ProofHub?
Interactive project reports

Kanban board to move tasks through stages

Share files easily

Customized workflow
2. Time tracking: Clockodo
Clockodo is an online time tracking software for small and medium enterprises that provides reports that can be grouped by multiple criteria and saved as templates. With Clockodo, users can track company work times, customers, and projects, generate individual, employee, and absence reports with this data, and keep track of all projects.
What's unique about Clockodo?
You can evaluate your schedule and actual working hours.

Record working hours and stay flexible

Use automatically generated time sheets to bill your projects faster

SSL encryption is used in all communications
3. Document collaboration: Bit.ai
Bit.ai is a new-age document collaboration platform that helps teams create, collaborate, share, track, and manage all company information in one place. Armed with Bit.ai, you can take your team management to the next level and set your team up for maximum efficiency.
On this nifty platform, you can create smart workspaces around projects, departments, teams, and clients to keep your data organized. Workspaces make it easy to collaborate and ensure that the right team members have access to the right documents at the right time!
The best part? Bit allows your entire team to work together from anywhere in the world in real-time – using co-editing, inline comments, real-time notifications, document chats, @mentions, and much more.
Moreover, with Bit.ai your team doesn't have to spend hours jumping from one platform to another to find and share the right information. Bit seamlessly integrates with 100+ platforms, be it Youtube videos, SoundCloud Playlists, Google Docs, OneDrive Excel Spreadsheets, GIFs, Tweets, Pinterest boards, etc.
Bit also offers 'smart search' using which your team can search and find any files, images, documents, etc quickly and easily across all of their workspaces.
What's unique about Bit.ai?
Real-time collaboration with team members

Workspaces to keep everything organized with advance permission levels

Supports nearly any type of digital content

Lets you create unlimited folders and subfolders

Over 90 document templates

Lead capture, password protection, and document tracking
4. Goal-setting and productivity tracking: Weekdone team compass
Managers can keep an eye on their team with the all-in-one collaborative workspace Weekdone Team Compass. This team management software guides teams to be more: productive, engaged, and goal-driven.
Effective status reporting helps everyone stay on track and focused on what needs to get done. At the end of each week, managers receive an automated progress report with all relevant information. Create XLS or PDFs to share with stakeholders, use as a team meeting agenda, or simply organize internal data about employee engagement, productivity, and more!
What's unique about Weekdone Team Compass:
Additional weekly planning calendar view and syncing options

Automated progress reports

Simple and appealing visual dashboards

Increase productivity with RAG rating scale for tasks (red, yellow, green stars)

1:1 chat feature for team leaders and individuals

Commenting and file sharing to ease team and cross-team communication

Custom feedback templates and pulse surveys to further understand your team

Company Newsfeed feature promotes transparency and accountability

Integrates with Slack, MST, Jira, Asana, Google Tasks, and more!

Free for teams 3 or less. All others $99/month (unlimited users & teams) Free 2-week trial.
5. Communication & chat: Slack
Slack is a very popular communication software tool that allows you to organize communication by channels for group discussions and allows for private messages to share information, files, and more all in one place.
What's unique about Slack?
Communication happens in channels, organized by project and topic

Drag-and-drop PDFs, images, videos and other files directly into Slack

Integration with third-party services

HD quality for a chat, audio, and video calls
Read on: 26 Best Slack Alternatives for Team Communication (You Cannot Live Without)
6. File sharing: DropBox
With Dropbox, you can have complete control of company information and user activity. You can send large files of any type to anybody from Windows or Mac, or from your iPad, iPhone, Android, or Windows mobile device. Dropbox is an online storage service with over 500 million worldwide users. It boosts productivity with secure control of your files. The users can view, comment, and download the file after you share with them the link to a file.
What's unique about DropBox?
Share files and folders with others in order to collaborate

Manage projects, write to-do lists, assign due dates and review work in real time

Send links via email or chat messages

Integrates seamlessly with tools

Safely sync them across all your devices

Dedicated live support
7. Project collaboration: Wimi
Wimi is an online collaboration tool that keeps you up-to-date with other team members no matter what their location is. The notification happens in real-time that enable powerful team collaboration. Share your information and documents with your team, clients, and partners.
What's unique about Wimi?
8. Task management: nTask
nTask is a famous cloud-based task management platform, that is designed especially for Agile Teams. This is one of the best team management software with a number of modules. nTask supports collaboration, tracking, monitoring, time tracking, Gantt charts, task comments, meeting management, issue tracking, project risk management, and more. You get all possible solutions for any business under one roof. This advanced task management system is available for both Android and iOS devices.
What's unique about nTask?
Easily workable user interface

Third-party integrations such as Google Calendar and Outlook,

Employee-time effort reports

Easy to manage all of your resource allocations

Timesheet management module

Task and project assignment to individual members or teams

Individual workspaces for teams with dedicated tasks, projects, issues, risks, meeting management modules

Meeting management module to schedule meetings
9. Customer support: TeamSupport
TeamSupport is an online, cloud-based app that helps get the focus back on your customers. It is a B2B customer support software to manage various aspects of customer support. Teams collaborate together to remove miscommunication, improve customer communication, and address client issues. This is ideal to work with support teams.
What's unique about TeamSupport?
Ticket automation to support staff to flag messages by type or word

Centralized internal chat for team collaboration

WaterCooler social networking tool

Improve collaboration & efficiency across teams
10. Kanban Boards: Kanzen
Kanban based software app, Kanzen makes use of Kanban boards to facilitate project management. Kanzen is a part of team management software that helps teams collaborate efficiently and have a control over your workflow. It helps the team stay creative and versatile with project management.
What's unique about Kanzen?
Share information and files, send and receive notifications

Messaging or Instant Messaging

Social Collaboration Platform

Customizable Kanban boards

Interactive Gantt Charts
11. Video conferencing: WebEx
WebEx is for teams working remotely, who rely on meetings that need a full-featured communication software solution. With the tool, businesses can help solve real human problems. It is also recommended for product launches and educational sessions.
What's unique about WebEx?
HD video conferences with collaboration and file-sharing capabilities

WebEx mobile app for iPhone, iPad, Android, and Blackberry

Free video calls and screen sharing

Application/File Sharing

Multimedia Content Sharing

Personalized meeting room
12. Project planning: RingCentral Glip
This is another software that keeps team management under control. RingCentral Glip is a cloud-based project planning software for effective team management into the task. Team members can assign tasks within the conversation, schedule the project deadline, and track project progress.
What's unique about RingCentral Glip?
Real-time messaging for individuals and teams

Chat in real-time text, voice, or video

Task assignment through conversations

Add comments to shared files directly

Configurable email and push notifications

iOS and Android mobile apps
13. Collaboration platform: Bitrix24
Bitrix24 provides a free collaboration platform that helps improve communication in organizations. It is a CRM software that provides a platform to organize and track interaction with potential or existing clients. It combines classic project management features with native collaboration tools, gives you a unified platform for your files, projects, messages, tasks, and contacts. Bitrix24 is designed to be a one-stop shop for managing projects and your company as a whole. This team task management system has a flat-rate pricing rather than charging a per-user fee. Bitrix24 provides a solution that is a good fit for small business and for organizations of any size.
What's unique about Bitrix24?
Offers virtual telephone calling

Time management tools like check-in/out feature, regular work reports, and daily planner

Document libraries with flexible permission systems

CRM with and visual business process construction features and CRM integration

Coordinate projects, schedules, and tasks
14. Agile development and issue tracking: Yodiz
Yodiz is a Scrum tool designed specifically for Scrum teams. An online agile project management tool that enables teams to develop software, products, and apps efficiently. You can plan your projects, resolve an issue and bug tracker, Kanban task board, and epics management software. Unlike a lot of free project management apps, Yodiz is truly a Scrum tool designed specifically for Scrum teams.
What's unique about Yodiz?
Sprint planning & tracking, Backlog and Epics management

Reduces the complexity of dealing with Project

Prioritize and organise customer requirements easily into epics, stories, and tasks

Actionable smart analytics
15. All-in-one workspace: Notion
Notion is an all-in-one workspace to write, plan, collaborate, and get organized. This tool helps to plan and discuss projects, keep track of all ideas, and support communication and collaboration. Publish live reports for your management in seconds.
What's unique about Notion?
Smart Multi-Swiping

Intelligent Grouping

Weekly planner

Taking notes + sharing files

Commenting on anything

Planning projects

Personal weekly checklist
16. Automatic time tracker: Weekly Timelog
Weekly Timelog is a famous name in the time tracking industry for teams. It is very useful for the collection of time logs, and tracking of the team's progress. Weekly Timelog is built to make your life easier.
What's unique about Weekly Timelog?
Manage metrics in one simple view

Auto tracking of all your daily activity

Set project budgets

View all progress activity by team, project, and contractor

The setting of project start and end times

Know precise budgets and stay on track

Build client trust with traceable time logs

Seamless app integration with Slack, Trello, GitHub, Asana, OneDrive, Hangout, and several others
17. Work management system: Hubstaff
Hubstaff is a comprehensive work management solution for teams. It also functions as a timesheet software for team members. The project managers can send invoices, pay team members, view over 13 detailed reports, export timesheets and schedule shifts from one central location. It is an online tool for the tracking of remote workers who work very far away.
What's unique about Hubstaff?
Manual and automatic tracking of time

Viewing the activity of team members with an option to take screenshots

Automatic payroll through integrations with PayPal, TransferWise, and Payoneer

Generation of timesheet for payment

Mobile application for time tracking while working or driving

Employee location tracking via GPS
18. Online meetings: GoToMeeting
GoToMeeting provides a user-friendly interface to start a meeting quickly and easily. With an easy-to-use web-conferencing solution, online meetings, video-conference calls, customers and prospects to view any application running on your PC. GoToMeeting offers high-definition video conferencing and unlimited meetings with remote colleagues
What's unique about GoToMeeting?
Screen sharing, web audio, a dial-in conference line, drawing tools and the ability to record meetings

You can join meetings from the field or on the go using your mobile device

With GTM your remote team has no need to go anywhere for meetings

HD-quality video is perfect for conducting webinars and hosting conferences
How do you effectively manage large teams to work together? Managing a team is every kid's dream. Who doesn't want to lead their people to success? But, it's a much-complicated process. There are millions of wrong ways to do, but a handful of right ways can take your business to new heights.
Each project brings along its own complexities. And it's difficult to prioritize what needs to be done, and who needs to do what. The little or big things are important to run a successful project and be an efficient project manager. In this article, we have key things that team managers need to for their time to succeed.
What Does it Mean to Manage a Team Successfully?
As a project manager, it's your responsibility to take care of what employees need to work on point, what should be done for the team to stay productive, and lead with a harmonious workplace. It is the art of fostering strong teamwork. With a unique purpose, goal, and objectives, each team needs to be managed in a way to work in the right team environment.
Characteristics of a team that is under good team management:
They focus on goals and results

They practice an open feedback culture

They are interested in learning

They contribute their fair share

They support each other

They're organized

They have a collaborative environment

They have result driven structure

They are willing to take risks
How to improve your team management?

If you've been managing pretty badly or you are a newly appointed team manager or leader, you'll be doubtful of how you will manage your new role. You barely know how to lead a group of individuals. Do you have the right team management skills to settle in your new role? Thankfully, you can always improve your skills. Here is a list of things you should improve upon or polish up to be a powerful manager.
Team management skills to lead your team
1. Create a shared vision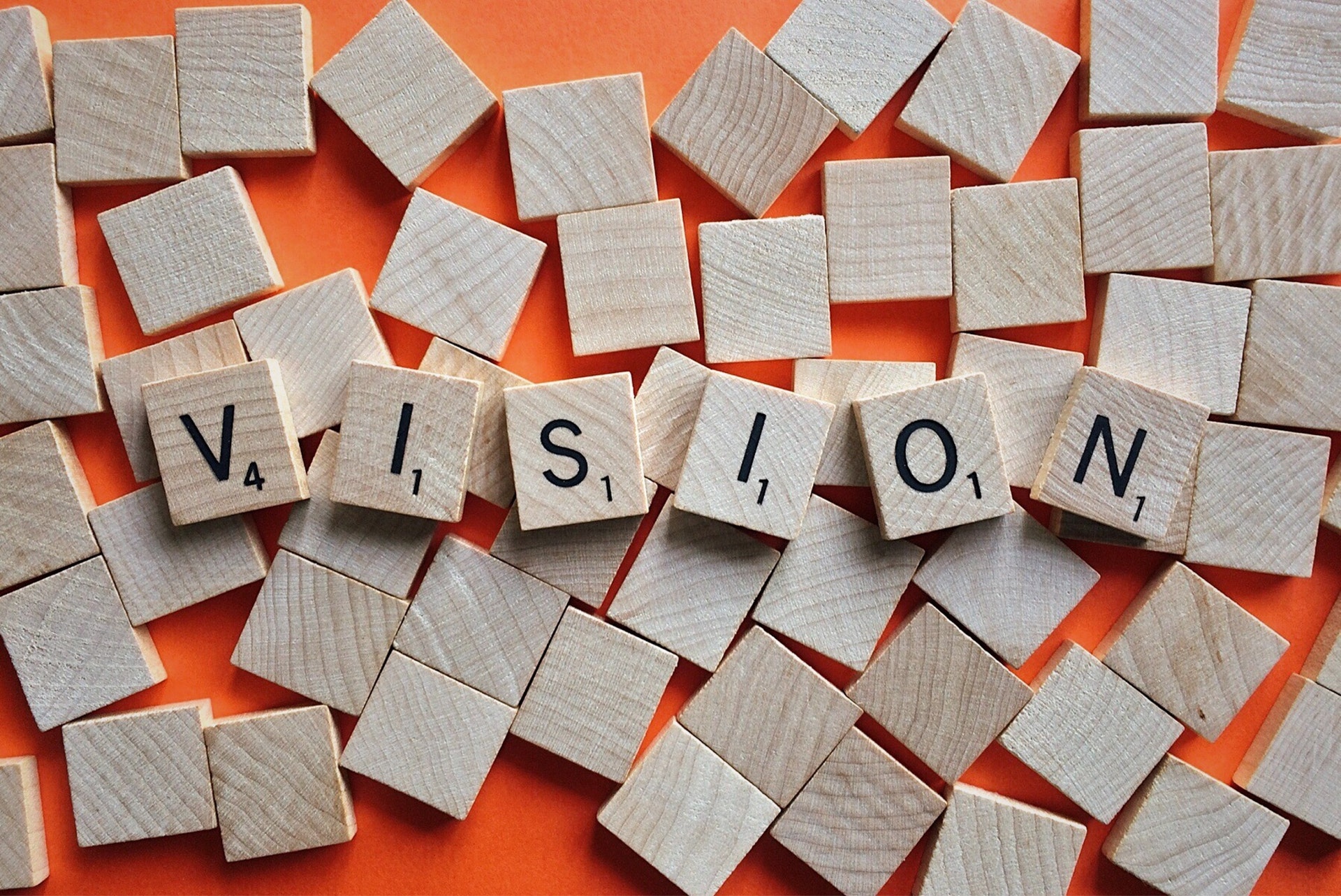 It's important to have a compelling vision to energize your team to perform well. Getting others involved in the creation process will give them a direction to set goals and plan action. If you have the vision, you'll definitely have the power to make it happen. The vision should be your "team's vision". Share with them where your team is going, how do you harmonize your projects, and what are your decided direction.
How to get it:
After you've set the right vision for your team, you have to communicate your long-term vision to the team. The smartest thing you can do is to involve them in creating the strategy to think together about the future. Keep your vision alive, keep moving forward to inspire your team along the way.
2. Maintain good communication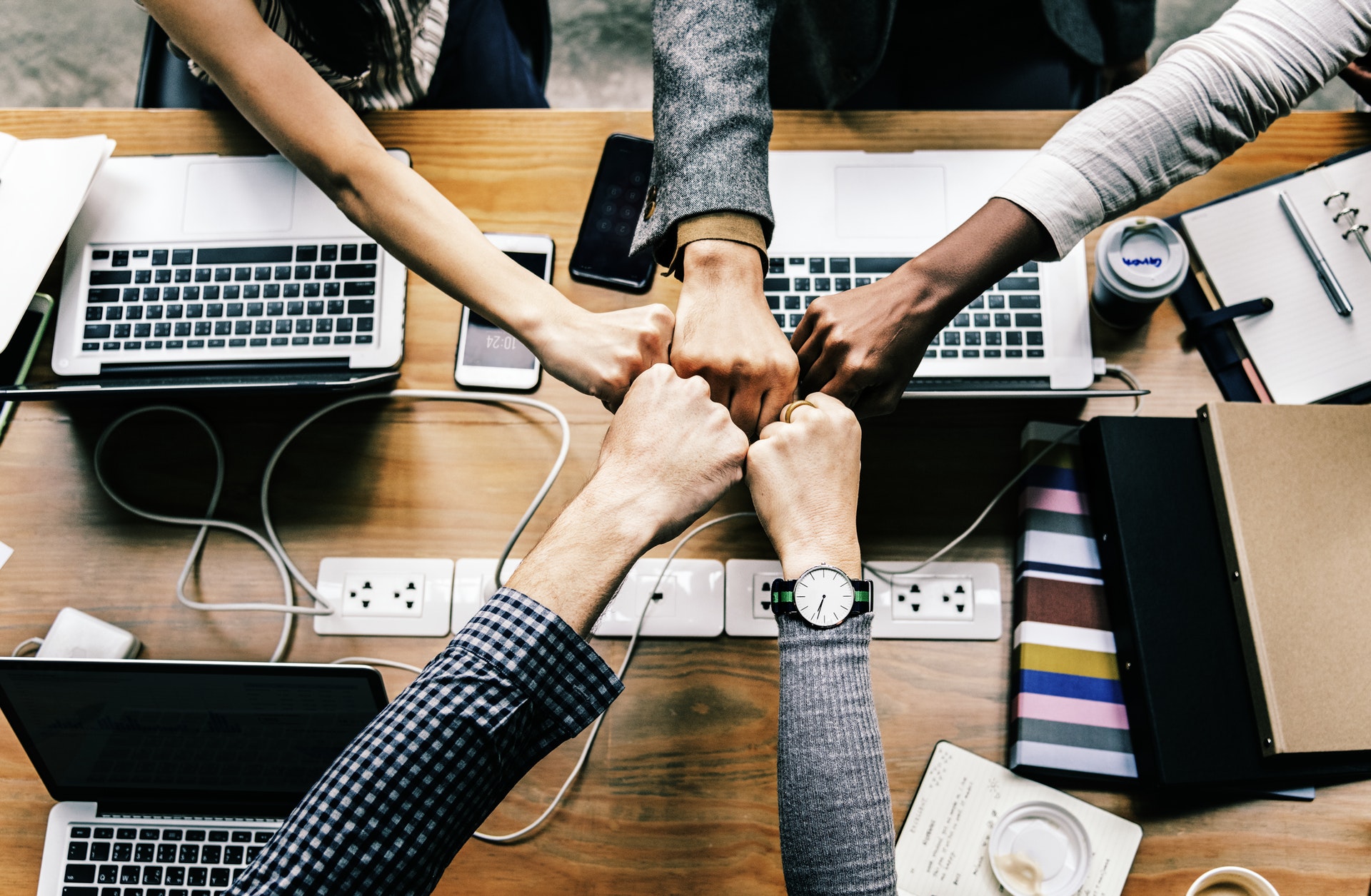 According to a study, 86% of employees cite lack of collaboration for workplace failures. If we go at its core, communication is about expressing yourself so you are able to closely align so that the things you think and the things you say are closely aligned. Communication is the keystone of effective leadership.
If you don't have a culture of communication in your team, start today, for a positive future of your business. Here's how you can enable good communication.
How to enable good communication?
Clarity:

Miscommunication in the team can be a cause of large problems. If there is confusion or duplicacy,

it may be the time to clarify. Set the tone for a clear communication in your team. Each member of your team should know clearly what they are responsible for.

Don't just speak:

Listening should be a part of communication. Be sure of not just speaking, but listening to your team members, considering their thoughts and ideas.

Collaboration tools:

Using collaboration tools like ProofHub will let you connect to the world, remote teams or a group of people and have a one-to-one conversation.
3. Build positive working relationships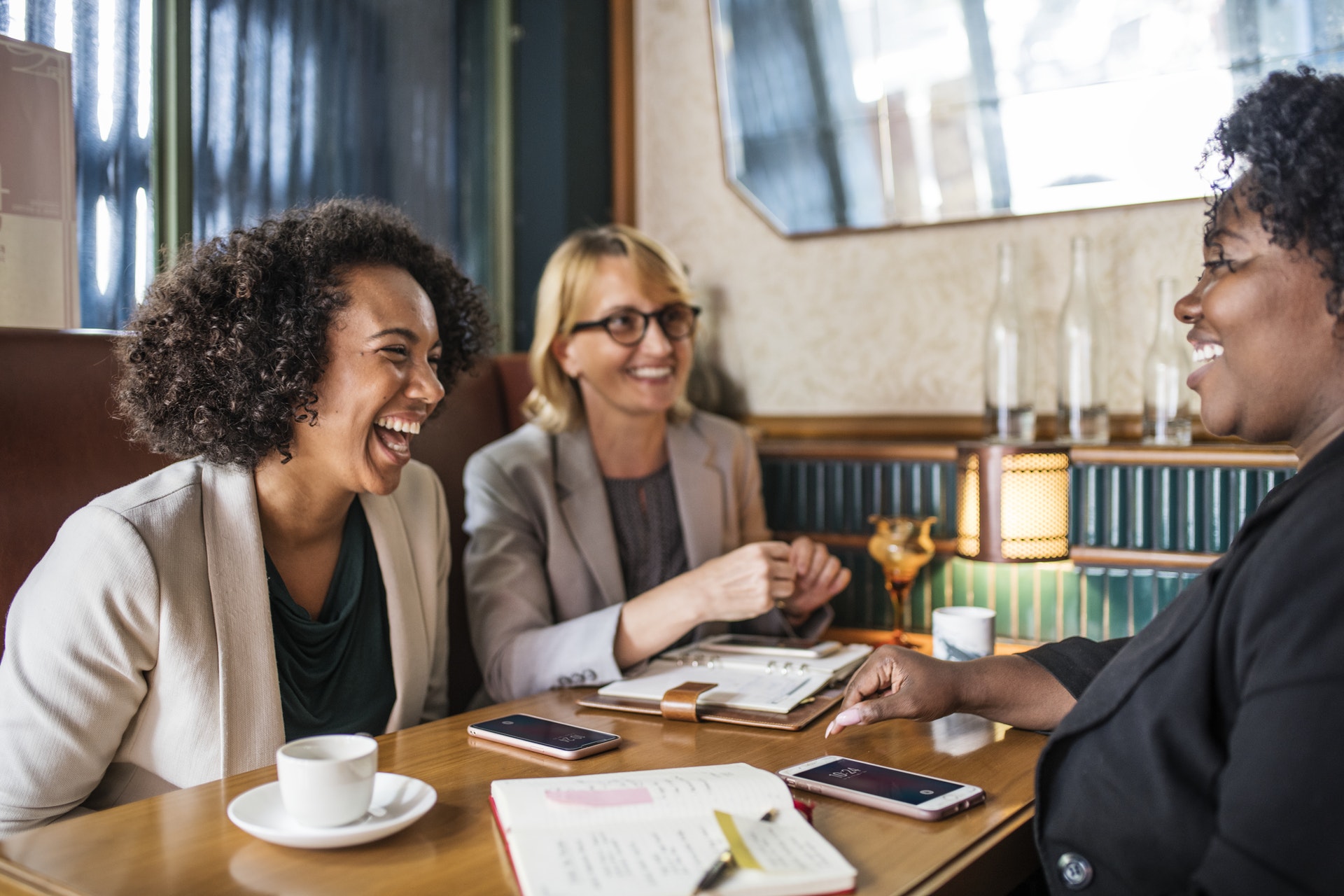 Positive relationships at work will make team management simple, feel healthier, happier, and more satisfied. Find the right balance in the relationship at work will give team members job satisfaction, make them feel more comfortable and build a closer bond to the people. You can simply improve your team management skills by building a relationship where you get to know your team individually. Your interpersonal work relationships will be the cornerstone of success for your team.
How to build positive work relationships?
Ask questions

Don't play the blame game

Beware of gossips

Keep your commitments

Share credit for accomplishments

Offer your help
4. Ability to think strategically

Your strategic thinking skills are the tools to help your team succeed. It is the ability to know what you want to achieve and how to achieve it. In every project planning, if you want your team to be successful, you need to share your strategic thinking skills. You should be able to act strategically to help set goals, decide what actions need to be taken, and help employees achieve the goals.

How to get it:
According to the Harvard Business Review, people lack strategy because they're not taking the time to reflect. Here's what strategic planners need to do:
Build strategic time into your work day

Be quick in making decisions

Connect ideas together to show your team you can make things happen

Analyze and evaluate the company's business plan

Be active listeners

Take strong leadership skills

Analyzes a problem and then offers a solution
5. Give constructive feedback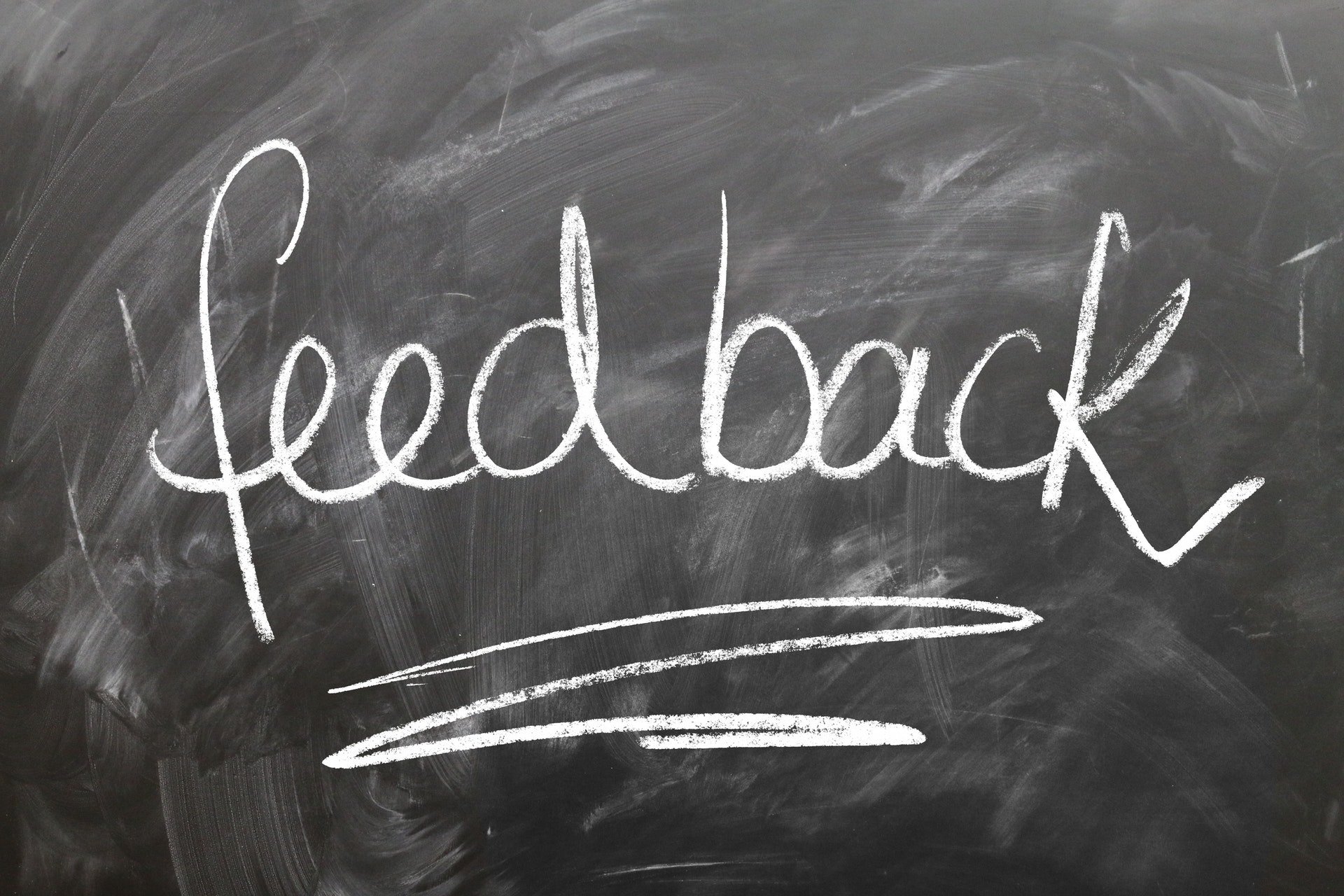 Your team needs to know how they are doing and know the blind spots in their performance. They would want to know how they can improve and what's expected of them. Providing feedback to team members is one of the best ways for effective team management. They will have your support to develop professionally and personally, build their confidence and encourage them to get more involved in the future. So, acknowledge their achievements and not just give them feedback when you have got something to criticize.
Make sure you hold regular discussions to provide a good opportunity to share your constructive feedback.

Make your comments specific and actionable for your team.

Focus on the action, not the actor

Offer recommendations and guidance

Make it a two-way conversation
6. Prevent team burn-out

Burnout is an individual's response to chronic emotional and interpersonal stressors within the workplace (Maslach et al., 2001).
You really would not want to lose your best talent because of burnout.
Causes of employee burnout:
Role conflict

Role ambiguity

Job demands

Lack of feedback

Workload

No positive connections
As a project manager, you're in a great position to make sure your employees thrive and stay at your company. If your team members are working with any case of burnout, it's important to start taking actions.
7. Being approachable


If you have a problem with approachability, it's going to bring a problem to your projects. Be the one approachable manager whom employees can come up to with questions, problems, and ideas.

Here are quick tips you start doing immediately:
Be the approacher. Be open to communicating with your team.

Practice active listening.

Share more about yourself, your personal opinions, and interests.

Monitor your nonverbal signals.

Be realistic and set up for success.

Keep a go-to list of open-ended questions.
8. Bring out the best in others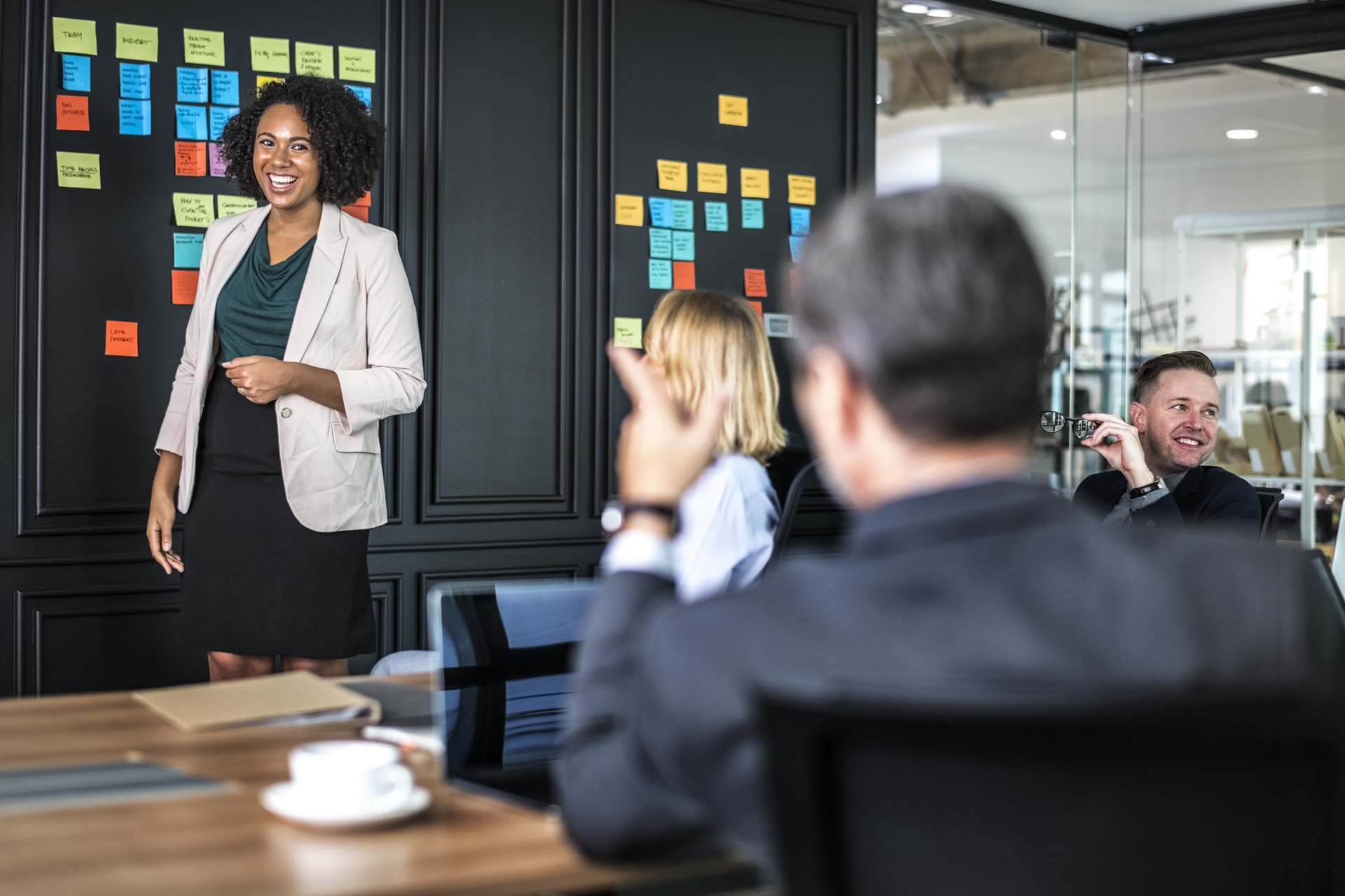 As a manager, it is your responsibility to help a whole team of direct reports do their best work. You've to make sure everyone is giving out their inputs and you're getting the most out of your people. Those strong managers who are loved by their teams, always sit back and hear employees' ideas and solutions. They listen to them, they praise their efforts, create a plan for improvement and growth, inspire their team, and talk to them about their strengths and weakness. Do not shut down the brilliance of others, eventually being the 'bad manager'. Always look for ways to push them to generate and develop new ideas.
How can task management software help?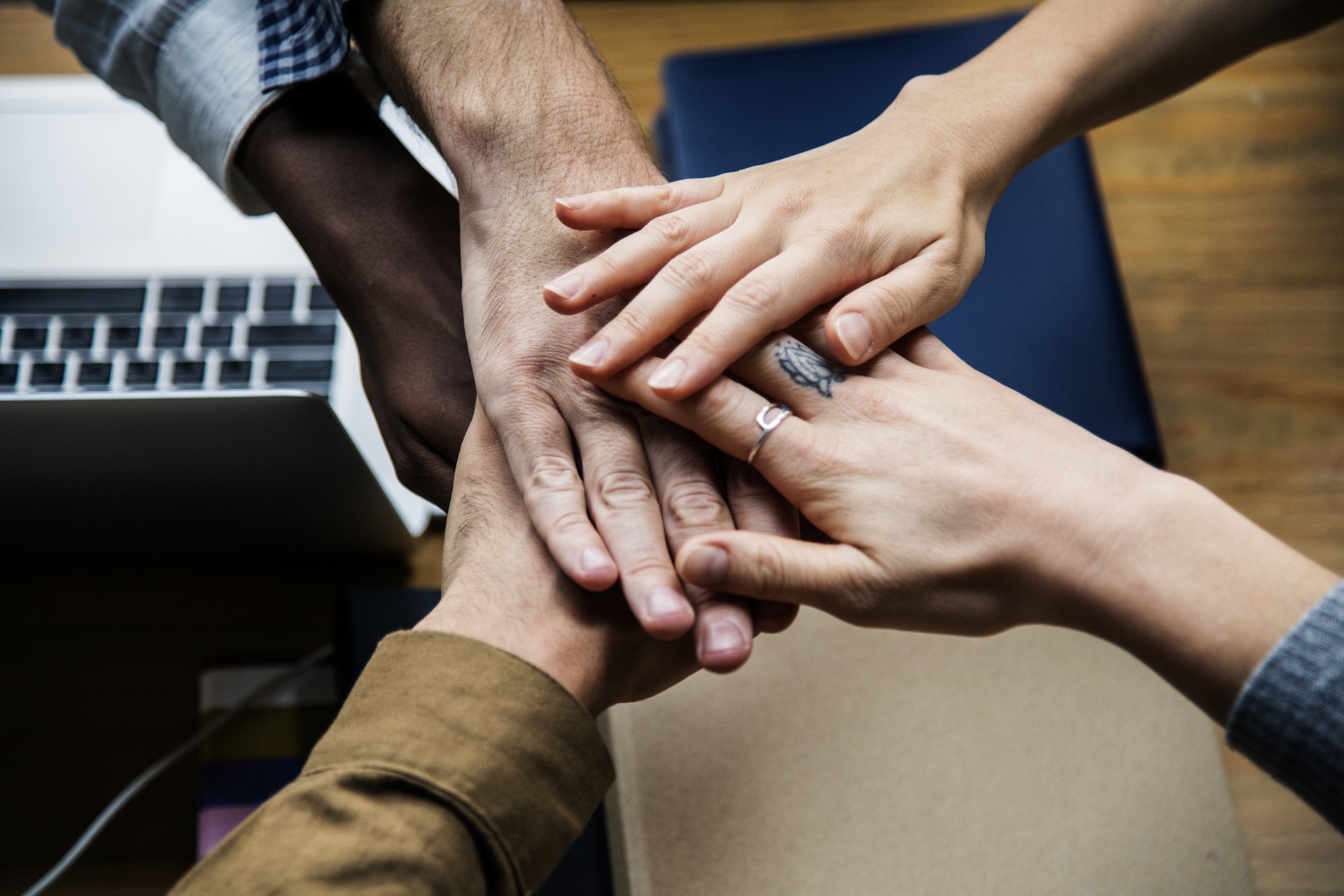 Your task management software will help you grow your business. With task management, you can make a huge difference to improve the working operations of your team. Not only does it help you work more efficiently, but also help you achieve a better work-life balance. Let's see how can a task management software improve the way you work with others.
Task and sub-task creation

Some form of notification and report generation tools

Centralizes document collaboration

A calendar

Store and organize your resource file

Security and access controls

Mobile capability and integrations with other systems

A method of sorting of some kind
What are the advantages of using team management software?
A good team management software can provide a host of advantages to business of all size. It enhances team member collaboration and coordination. Depending on your business at hand you may need team management software to meet your individual needs.
Whichever one you choose, you'll probably have the following benefits:-
Get off to the right start with project planning: A paid or free task management system will create a clear project planning process to effectively plan and prioritize all tasks, set deadlines, approval points, and dependencies.
Maximize task management and improve team collaboration: Your task management system will keep your team on target.
Improve reporting and analytics: You can have a clear picture of the overall performance of the project and have an impressive report on management.
They are reliable and secure: Security can never be an issue when working on a task management software. It provides security features that enable you to protect sensitive information.
Adding and sorting new tasks is easy: Anyone can add new tasks and assign it to anybody else.
Summing up
Managing a team can be tough but you can greatly enhance your team management by using the right methods and tools. Get started to do the best you can do. It's time to make a real difference.