Various businesses have seen an increase in remote work in recent years. It has numerous advantages, including convenience, time and money savings, increased productivity, and greater focus and flexibility. According to a new report from FlexJobs, working from home is why 65 percent of people like their jobs even more. According to a survey, telecommuting (80 percent), followed by flexible scheduling, is the most popular sort of flexible work arrangement. 
Since the pandemic, switching your firm to a remote mode – entirely or partially – has become a survival strategy for various reasons. It's no longer just a cost-effective strategy to start multinational operations and collaborate with foreign partners but also a method to adapt and give your team the social distance they need to deal with the worldwide pandemic.
However, we agree that making the transition to remote work was not easy, and it had its own set of challenges. And When it comes to hiring individuals remotely, the challenges are multiplied by a factor of ten.
Fortunately, the market is ripe with technologies and platforms that enable flawless online operations and make work-related communication a breeze for all remote teams. Not to mention the experts already working remotely before the outbreak. Their suggestions and tactics have aided us in streamlining our remote hiring procedure.
There is no doubt that remote work is here to stay. It's about time you back yourself up for the coming year of 2022 to hire the best talent for your company remotely. 
So, we asked 21 experts coming from different industries to share their best remote hiring practices that you can consider implementing in your routine. 
We interviewed the experts and composed a roundup that covered the below-mentioned questions:

Have you ever hired employees remotely? If yes, what were the challenges you faced and how did you overcome them? 
What is that one piece of advice you would give to all the remote recruiters out there?
Make way for easy onboarding and a streamlined remote hiring process! Sign up for ProofHub!
1.  Andrew Gobran, People Operations Generalist at Doist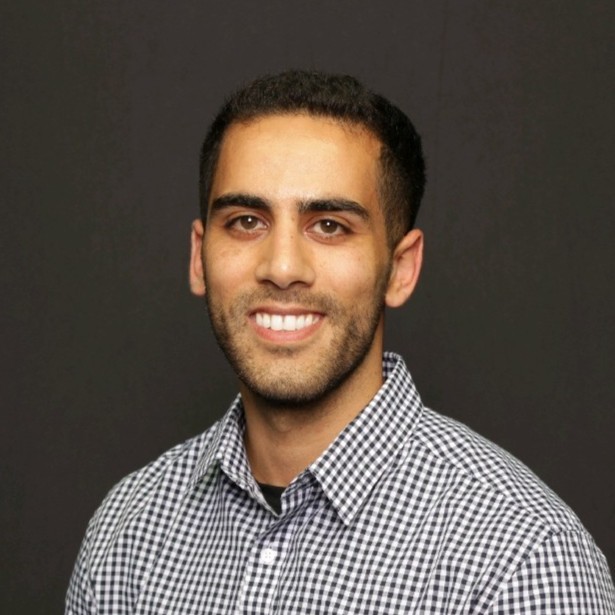 Hiring involves many moving parts, so creating alignment around the process can be more complicated with a distributed hiring committee. 
Creating a well-defined hiring plan that outlines hiring criteria, roles, etc., helps create a source of truth that can help everyone go into the process with clarity and keep things running smoothly.
We are getting the most valuable insights from candidate applications. We used to ask Doist candidates to write cover letters, which is a great way to get a sense of a candidate's ability to communicate in writing (critical in a remote setting). 
However, since cover letters are not a standard practice worldwide, candidates' information varies in usefulness during the screening process. Instead, we shifted to a short response format where we ask candidates to respond to a series of specific questions that capture what we're looking for as we're screening while removing their ambiguity.
Managing an efficient process is important, but don't forget to keep the process human. Consider how you're shaping the candidate experience around the process so that even those who don't land the job are eager to recommend your company and potentially apply again in the future.
2. Sumit Bansal, Founder, and CEO, TrumpExcel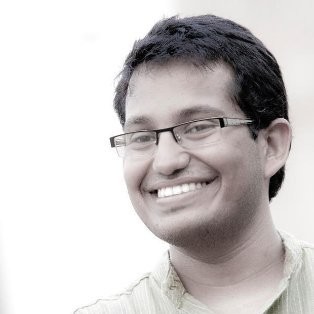 Being a CEO, I would suggest striving to develop a welcoming atmosphere during your remote interview sessions. This way, you can ensure that candidates are comfortable enough to present their best selves, making it easier to identify true talent.
Physical interactions are critical for the development of a strong relationship. If possible, arrange for your remote interviewee to meet with you and your team in person at your company's office. If they cannot come in person, interview video conferencing. This can help to simulate a one-on-one meeting in the office, allowing you to assess eye contact and body language just as you would during onsite interviews.
Don't be afraid to think outside the box; use a camera to provide your office real-time virtual tours. Demonstrate the ins and outs of your company culture to prospective remote workers and try introducing them to their work colleagues in their natural environment.
Candidates will open up to you and honestly respond to your questions if the interview is conducted in a relaxed environment, providing an ideal opportunity to assess their talent.
3. Sandeep Kashyap, Founder and CEO, ProofHub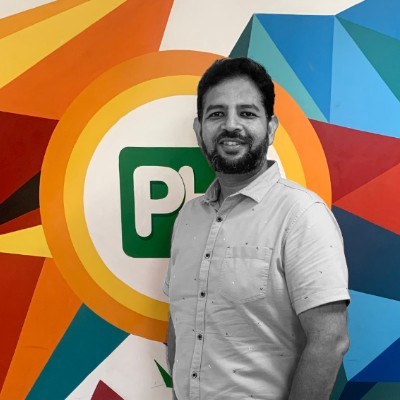 The first step in ensuring a smooth remote hiring process at ProofHub is to define the candidate's traits and desired qualities upfront to narrow down our search and discover someone who is a good fit for the job.

The next thing we have started, including our plan, is an elongated hiring process. We think that getting to know someone takes time, and applicants are no exception, especially when considering how critical it is to get your recruits right the first time. When considering the distance and virtual communication involved in remote hiring, you might wish to allocate more time to this procedure.
Another thing to consider while hiring remote working professionals is the availability of modern technology. It would help if you made sure that the platform you are using to communicate is accessible to all the applicants. We use various video conferencing tools based on the convenience of our applicants. 
We also use our own tool ProofHub to keep track of candidates, jot down critical information, save files and docs related to the applications, and discuss the applicants in our group chat or discussions section. It is super important for everyone to be on the same page when recruiting individuals remotely. 
Other than that, we customize our set of questions according to the profile and skill required. We also try to explain our remote working policy beforehand and ask the candidates about all their practices to ensure a seamless remote working environment.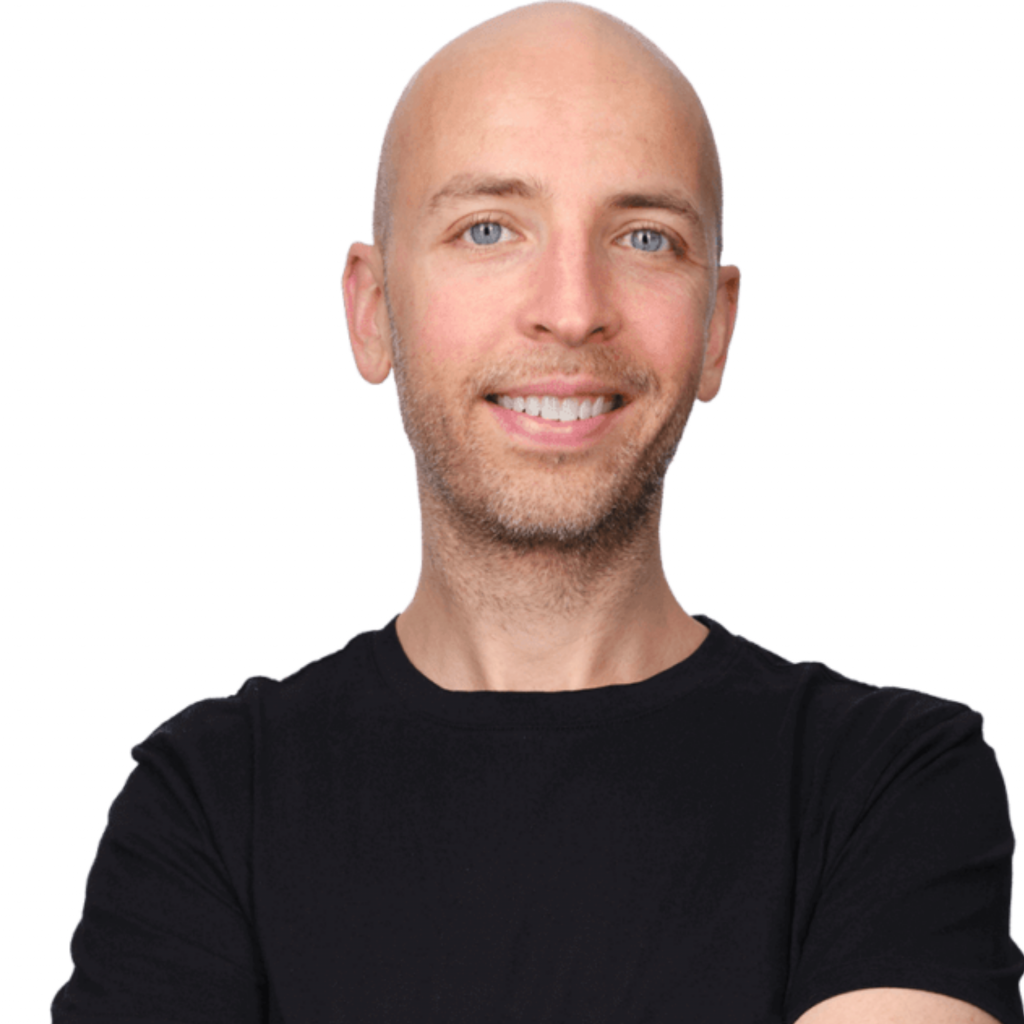 Depending on the position you're advertising, you'll want to ensure that the applicant is a good fit not only for your organization but also for the team with which they'll work.

For example, suppose you're hiring for a sales position. In that case, you want to ensure that you choose quick-witted, confident applicants who can handle unexpected situations with prospects or existing clients at a minute's notice. Additionally, if your team is friendly and lighthearted, you may want to ensure that this candidate's personality fits with your current team or that they can bring something unique to the table that your team lacks.
Even in the absence of a global pandemic, assembling a highly efficient, communicative team is difficult – and a good way to determine if someone is a good fit is to ask unexpected questions that unveil their personality and how they respond to expected situations.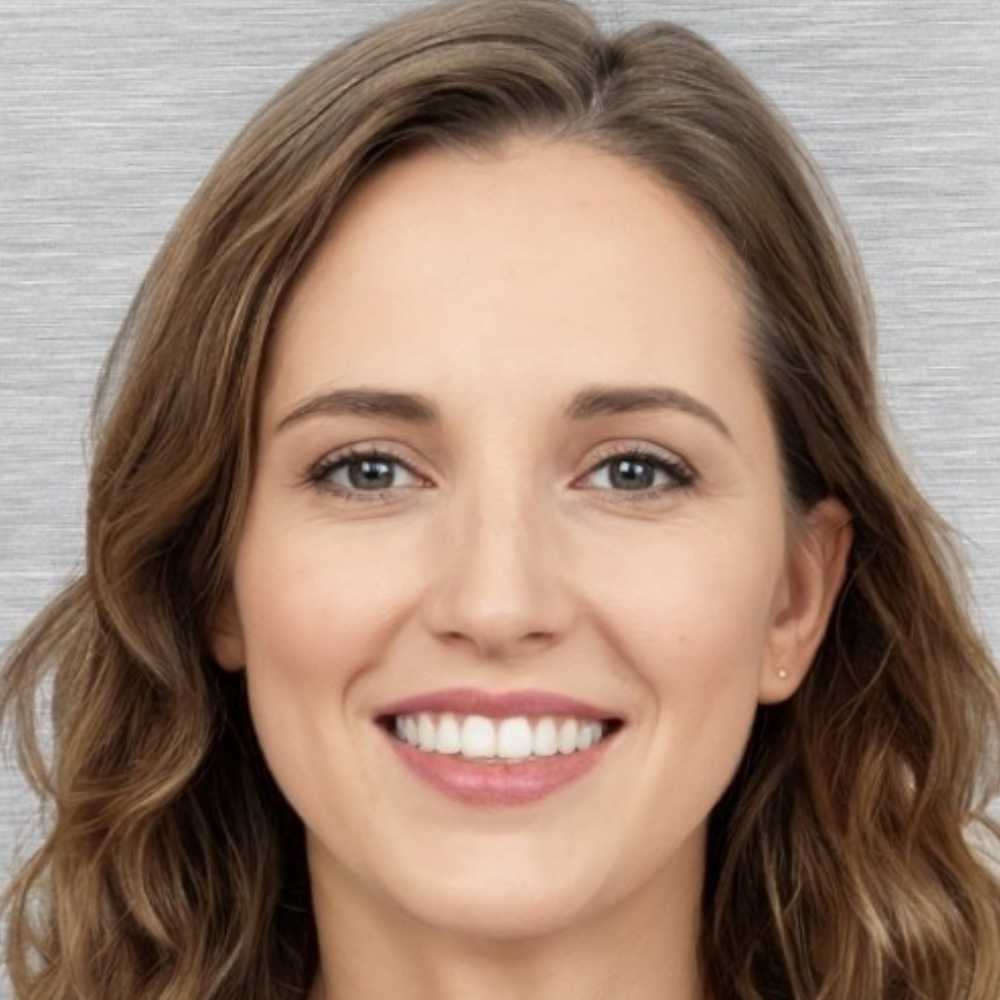 Remote hiring is more than just the recruiting process. When a candidate joins a new position, their candidate experience does not cease. The onboarding process is as important, but working from home has altered its conduct. New hire documentation can be completed digitally before the new employee's start date using digital signatures and approvals.

A team meeting, an introduction to collaboration tools, and a welcome present mailed to their home can all be part of bringing someone on board.
6. Anthony Martin, CEO and Co-Founder, Choice Mutual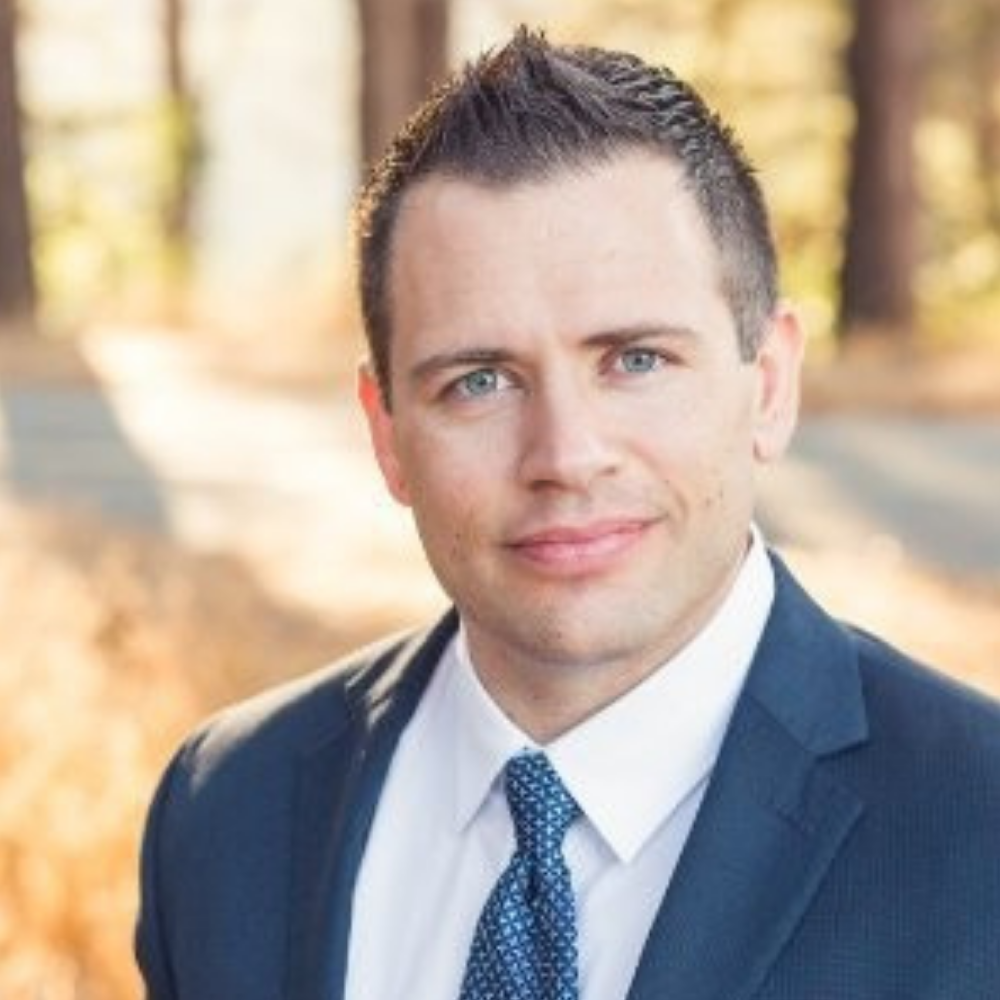 The main challenge I faced with hiring employees remotely was that it was difficult to gauge a candidate's personality and background in a virtual setting. 
There are a lot of cues that you miss when you cannot interview someone in person. I did make sure that this did not pose too much of a problem by observing their behaviour every time we communicated – every email (see how to keep all emails in one place),  whether they joined Zoom meetings on time and the amount of effort they put into the whole hiring process.
Another good tip is to have a meeting outline ready, along with a set of questions. You must also be willing to answer many questions that the candidate may ask, as there isn't much that you can tell about a company when interviewing remotely. These questions clarify confusions and address issues like time zones, business approaches, and workflow processes.
 7. Edward Mellett, Founder, Wikijob.uk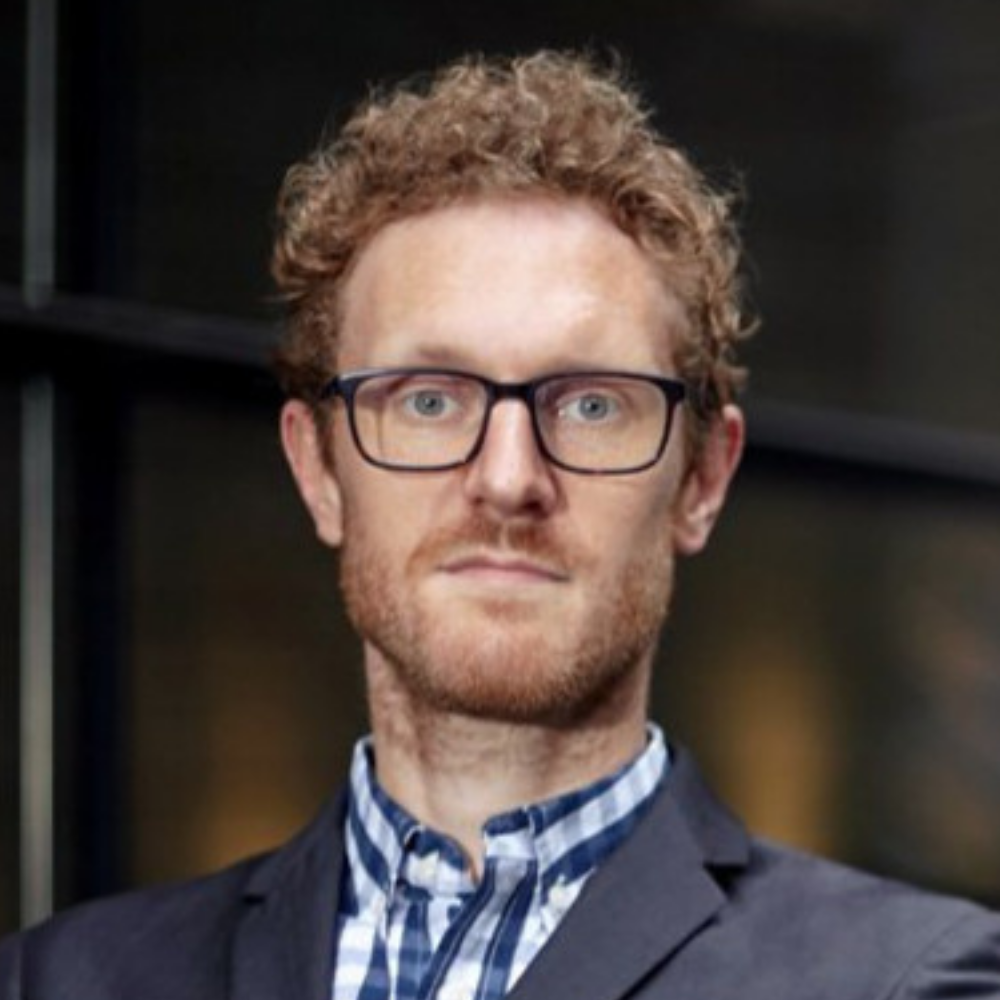 International hiring brings unique obstacles. It's critical to remember that everyone is adjusting to a remote, post-COVID world. Never be excessively critical of yourself. Managing a worldwide workforce can be challenging, particularly ensuring fairness and equal treatment of personnel on a global scale. It's a delicate balance, as each country has its vacation policies, benefits, maternity leave, severance pay, and termination restrictions.

Salary benchmarking is critical since countries have varying social expenses for employees and employers and varying costs of living, yet it is a difficult process to traverse. If this is your first time conducting a worldwide benchmarking exercise, we recommend this extensive post by People Collective.
8. Gergo Vari, CEO and founder at Lensa

One of the most significant advantages of remote recruiting is that you are no longer confined to local talent. High-skilled candidates can be found and hired all over the world, which is why businesses with a diverse workforce beat out their competitors.

It's not enough to describe the responsibilities and skill sets that remote workers need to qualify for the position when drafting a job description for them. You must offer them a clear image of their typical workday when they are employed. Furthermore, it would help to define the parameters of "remote working" implied in your company.
9. Nate Tsang, Founder & CEO @ WallStreetZen

One of the biggest challenges in remote hiring is deciding whether or not an employee is a right personality fit for your business. In-person interviews are great for getting a read on a person's body language and mannerisms to visualize better how they'd adapt to your company.
 With remote interviews, consider that you might not even talk to this person in a given week or month, and the actual need for video calls in a given week is fairly low. With that in mind, pay more attention to their interests, skill set, and how they communicate via email and IM, which will be the far more common modes of communication. Consider changing the formula with a Slack interview instead—sustained IM sessions are the bread and butter for many full-remote roles.
10. Stephen Light, CMO and Co-Owner,  Nolah Sleep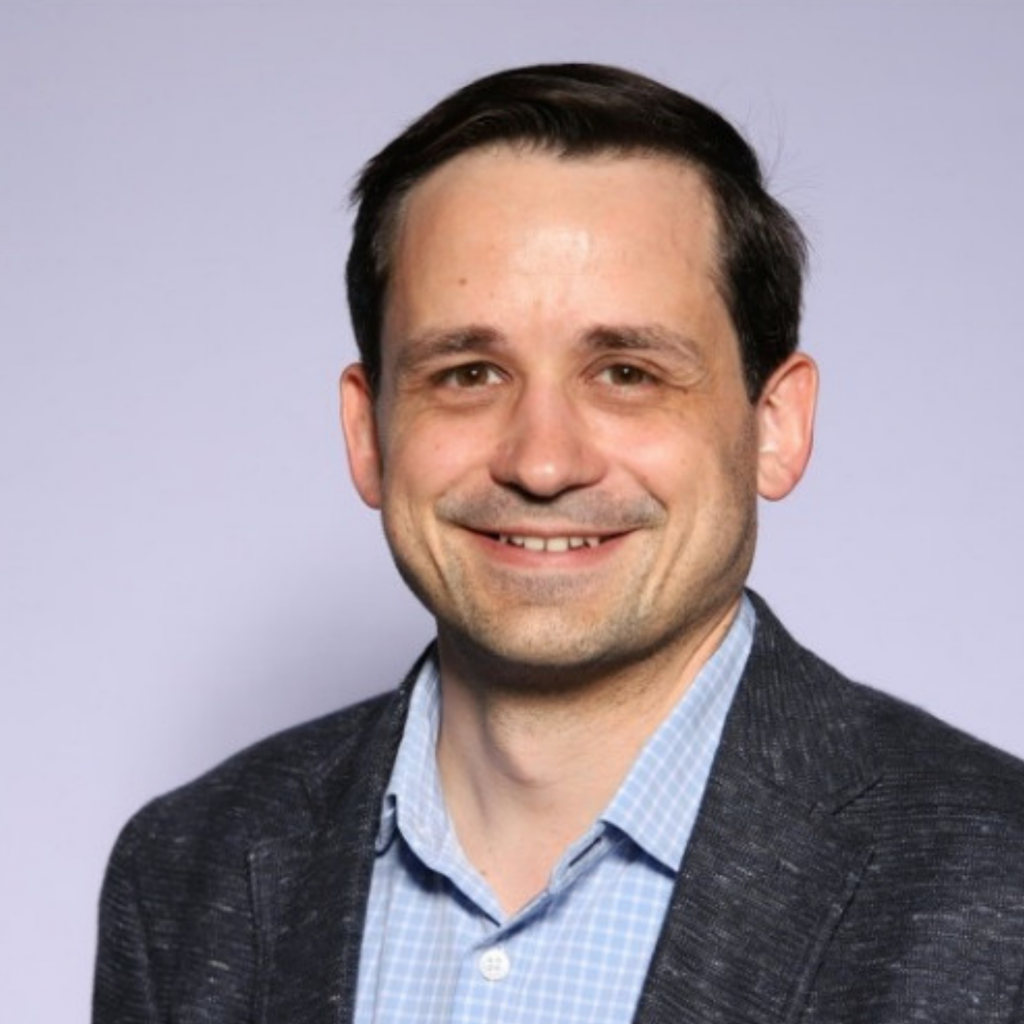 Remote hiring and onboarding can make it difficult to convey company culture accurately. With in-person work, there's a lot that candidates can learn about the company without anyone having to say a word: for example, the layout of the office and the amenities in the break room speak volumes. It can be more difficult to communicate what the organization is all about with remote hiring, especially during a virtual interview. 
The values and objectives of an organization can be propagated in many ways that don't rely on live interactions and everyday meetups. Err on the side of over-communicating with candidates or new hires rather than risk confusion or misunderstanding. Being transparent from the get-go about the interview, onboarding, and day-to-day responsibilities will put candidates at ease and help ensure they'll meet your expectations if they can. 
My biggest piece of advice would be to create a whole new remote hiring process rather than attempt to shoehorn traditional hiring practices into a new shape. Shifts like these are stressful, and it can be tempting to keep using what's always worked for in-person interviews, but remote recruiting is a whole new beast that requires a novel approach. 
Research every practical and logistical challenge that might arise and have a plan for each; it'll ensure you've created a remote interview culture that will attract the best candidates.
11. Tina Hawk, SVP Human Resources, GoodHire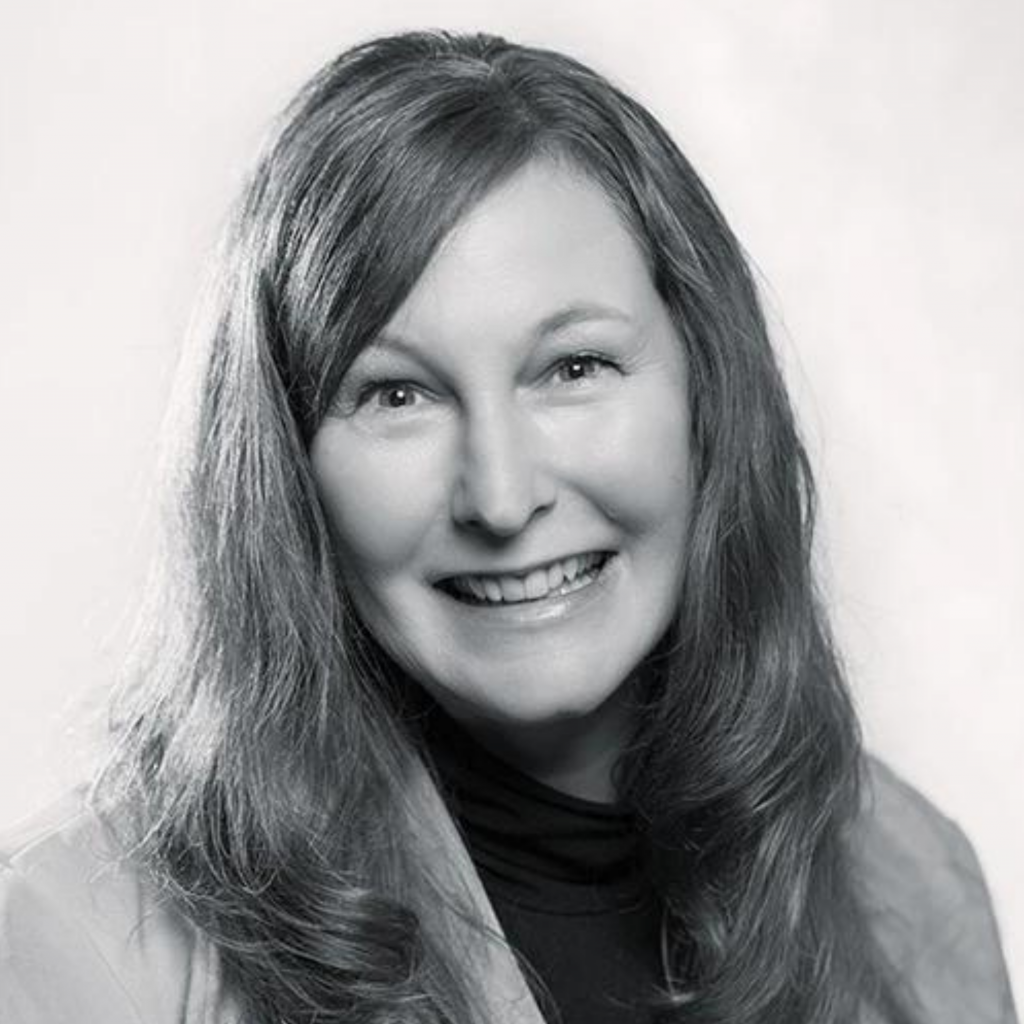 One advice I would give to remote recruiters is to consider lengthening your recruitment process if the resources are available. Good remote recruitment means creating a carefully established process that allows for repeat interactions with potential candidates. Because we rely on virtual forms of communication rather than meeting in person, it can take a little longer to test skill sets and accurately get a good overall human impression.

It may be necessary for recruitment teams to add another performance test, or a second video interview, into their process to optimize it for remote hiring.
12. Shuan Heng, Chief of Staff, CoinMarketCap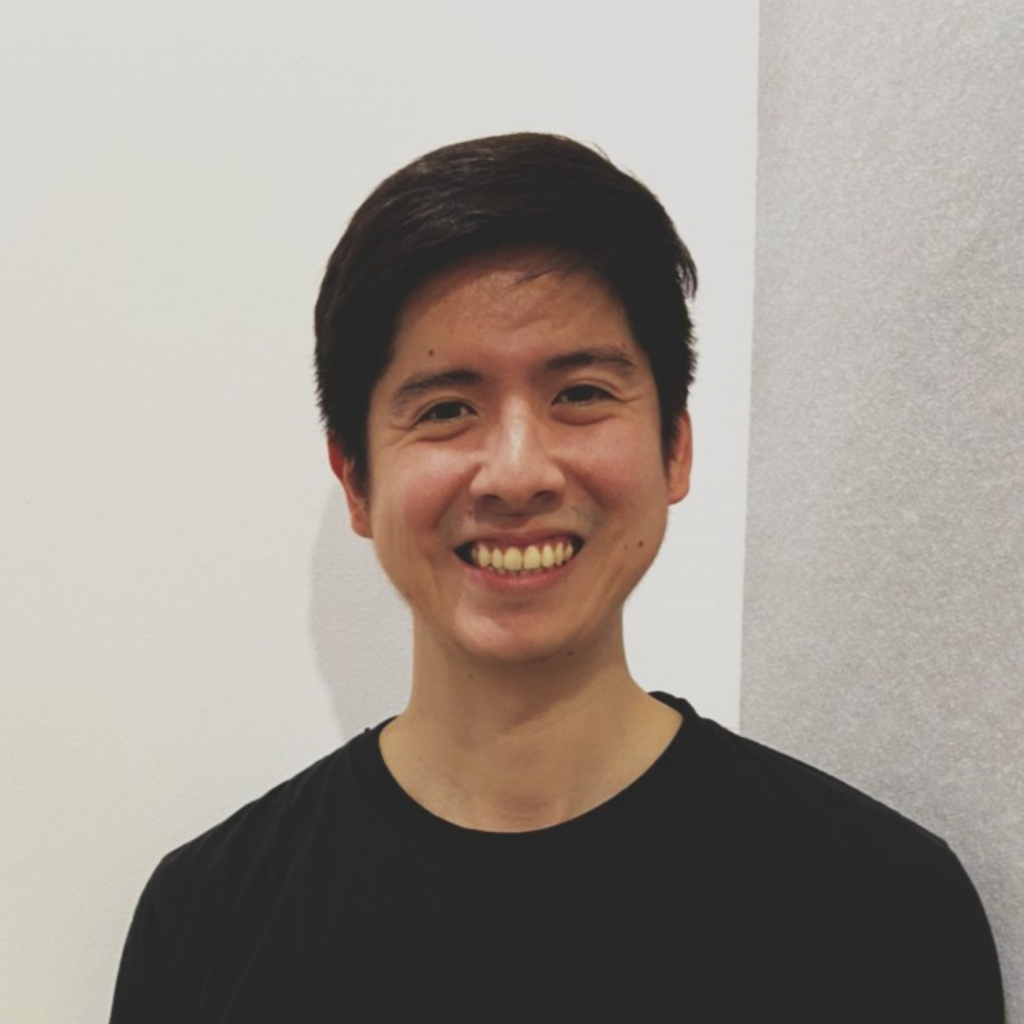 CoinMarketCap is a fully remote company, so everyone I hire is hired remotely. In many ways, hiring remotely at CoinMarketCap is similar to my hiring process before working at CoinMarketCap. 
Essentially you are still looking for someone who will fit your company's culture, have the skills and knowledge you are looking for, and have the desire and follow through to get things done. The only difference is that you won't be in a room with someone while looking for these traits.
I favour using some online tests if a candidate's resume looks like they would be a good fit. There are several advantages to this. First, it shows whether or not a candidate is motivated enough to finish the online test. They may have only been slightly interested in the company or the position, in which case they probably won't finish the online test. 
Second, it filters out candidates who don't have the required knowledge and expertise. Third, you can give a candidate situations or tasks they would encounter in the position and see their work. An online test can also show the candidate what your company culture looks like. 
One good way to do this is to show screenshots of what communication at your company looks like, such as slack. Or what the company's or team's Trello board looks like and what items are on it. This will give applicants and whoever is involved in the hiring a chance to see if the company and the applicant are a good fit.
13. William Cannon, CEO, Signaturely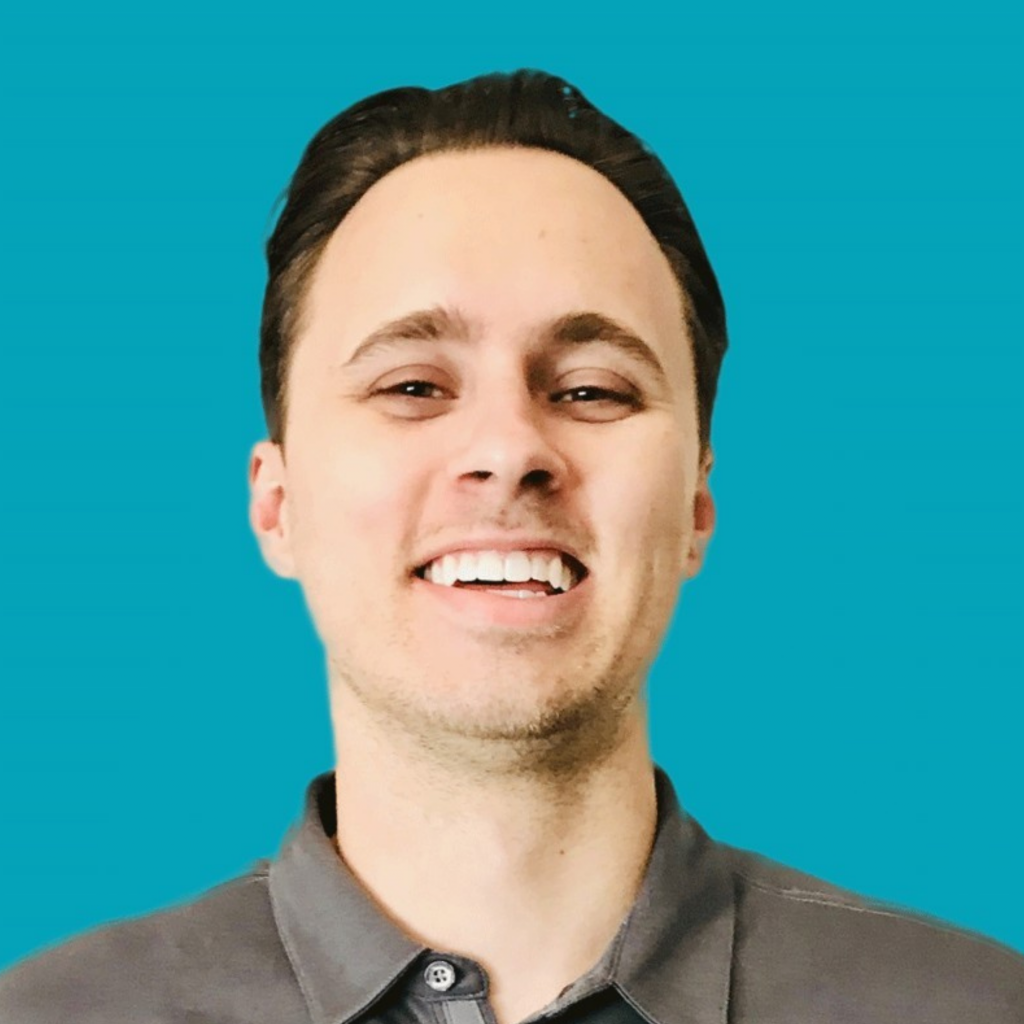 Technology can sometimes fail you, even if you have done everything right. Software glitches, a bad internet connection, and communication issues caused by poor video or audio quality are just a few of the errors you might encounter during a Skype interview with an applicant. 
Such issues can have a detrimental impact on a candidate's experience. When technical difficulties arise, the candidate may misunderstand the question or respond inappropriately. Due to noise picked up by your microphone from other sources, it may be difficult to hear what the interviewee says at times. 
Such an encounter may colour your perception of the entire interview process. In my opinion, always have a backup plan in place in case your web conferencing software fails. You can also reschedule the interviews while you attempt to fix the problem.
14. Harriet Chan, Co-founder and Marketing Director, CocoFinder

Since the onset of the pandemic, we have been working remotely, and we have expanded significantly. We have had to hire more employees to join our remote workforce. 
We faced the biggest challenge of scheduling interviews for people in different time zones. We faced difficulty scheduling interviews because even the interviewers were not in the same time zone.
However, we overcame the challenge by working with automatic scheduling software. The tool helped us (the interviewers) pre-set our availability based on our time zones and allowed the candidates to schedule their most convenient time. Thus, the tool enabled us to get a convenient time for applicants and interviewers.  
15. Shaunak Amin, Co-founder and CEO, SnackMagic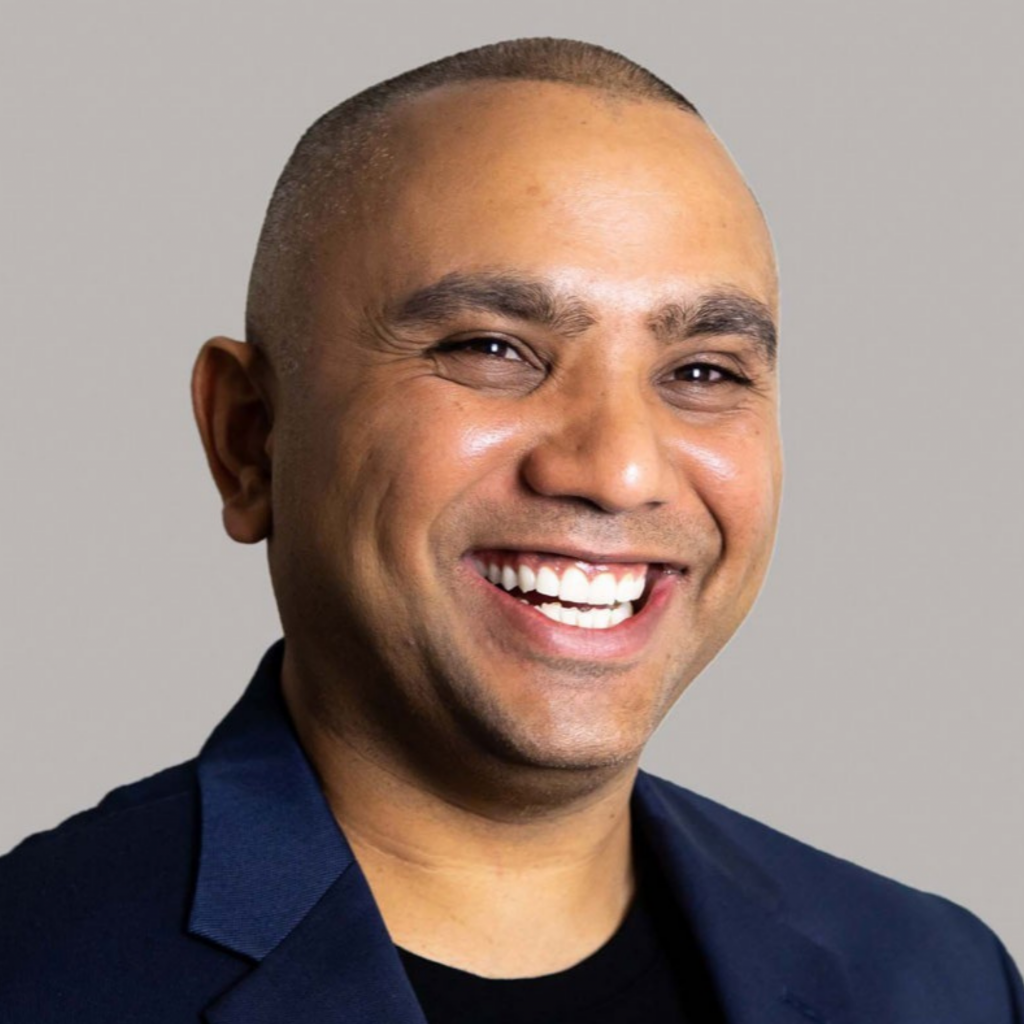 Team building can be a challenge with our number of hybrid and remote employees increasing. However, we find it most effective to onboard them in groups online. These recruitment cohorts enable team members to bond as they journey through the onboarding process together. 
 The shared experience of simultaneously starting a new job creates a lasting emotional resonance within their startup group. And our employee portal serves as a bank of information about employment at our company to help team members familiarize themselves with our organization. 
It also fosters our culture by including our mission statement, story, and behind-the-scenes videos. Links to informative online books, articles, and podcasts can help develop their professional growth. And with employee checklists, form templates, media assets, fun zoom backgrounds, and an employee directory, our hybrid and remote workers will have the resources they need to perform well, be productive, and stay connected with the team.
16. Craig Hewitt, Founder & CEO @ Castos.com

Learning how to evaluate candidates remotely was a big challenge. We need to know if candidates have the hard skills to tackle the work and the soft skills to work as part of a remote team. 
We test for soft skills during the interview process. Candidates are assessed on communication skills, emotional intelligence, and self-management. A big part of this is observing how they answer questions and interact with the interviewer. 
We also test for hard skills by assigning candidates with a small test project and assessing their performance based on how long they took, how they used the available resources, and what approach they took when faced with a problem. 
The best remote hiring tip we can give is to build a structured hiring process to ensure consistency across candidates and mitigate unconscious bias.
17. Natalie Morgan, our Senior Director of People, CareerPlug

Since shifting to a remote company forever (in August 2020), all of our hirings continue to be remote. 
We had some practice remotely hiring before the pandemic. Still, over the past two years, we've found a process that works for us and keeps the focus on what's most important: connecting with candidates who live our core values and are the right fit for our open positions.
Overall we've found hiring professionals in this day and age has opened us up to a broader talent pool, and we've brought on some amazing people all across the country. Post-hire's biggest challenge: making sure you're setting up new hires for success and fostering a team environment when you're not in the same office space. Our onboarding process had to become much more intentional.
When recruiting remotely, make sure you communicate about company culture and social connection just like you would for in-office positions. 
Once you're familiar with technology for video interviews (using Zoom or Google Hangouts works great), there's probably not much need to adjust a standard hiring process, i.e. don't cut corners! I will warn against using one-way video interviews (where you ask an applicant to record a video of themselves early in the hiring process), which can be a big turn-off to job seekers.
18. Jüri Kaljundi, CEO & Co-founder, Weekdone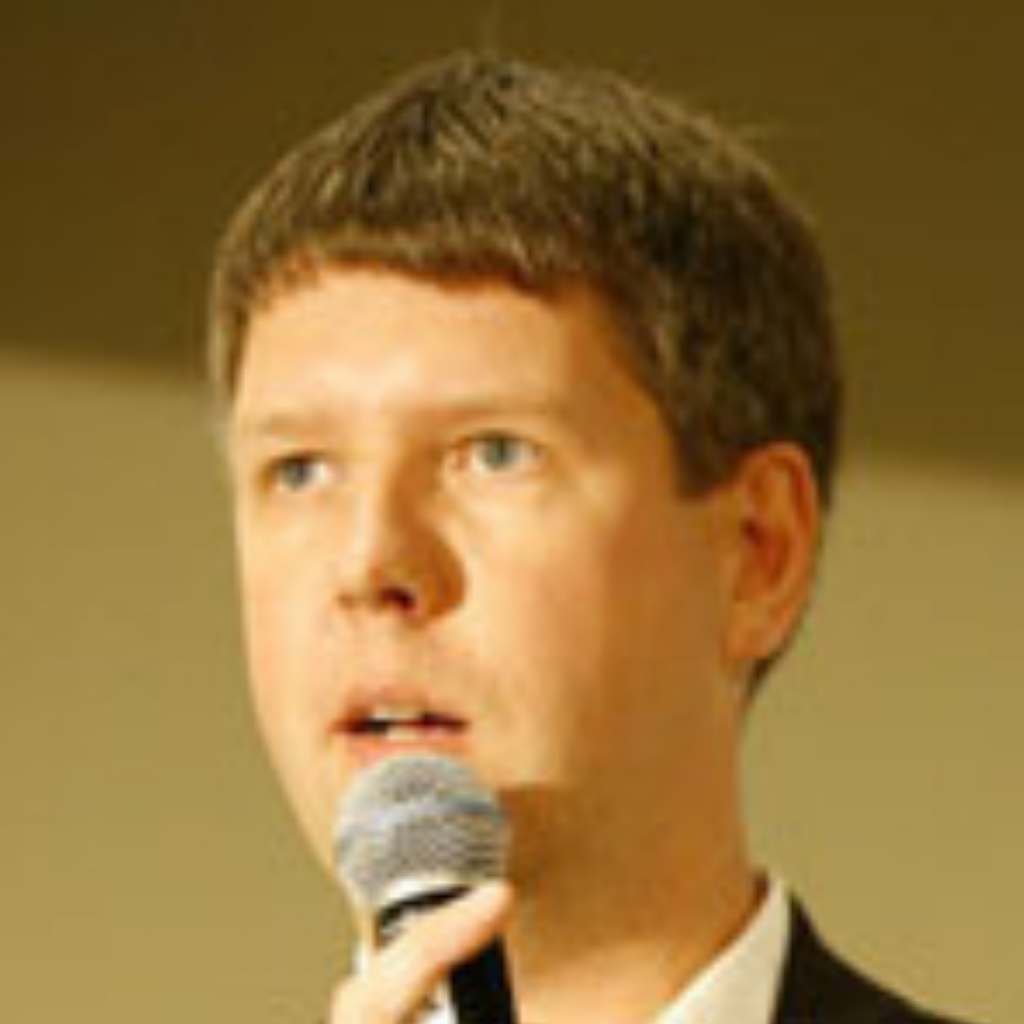 I recommend remote hiring often as it broadens the availability of candidates. Nowadays, a lot of recruitment happens via video calls, the recruitment of remote people is not so different. 
What is different, though, is the onboarding process. As a leader, you should dedicate time to explaining your company culture, vision, and internal processes. Remote recruiters should research company values and communicate them to candidates even before the interview process begins. 
This helps establish a mutual understanding between the company and the interviewee, aligning them from the start.
19. Shane Evans, CEO and Co-founder, Zyte

 

I founded Zyte as a remote-first company back in 2010, believing that it should be possible to have a great career irrespective of where you live. We're now over 200 people from across the globe and continue to work remotely.

The most successful remote companies have a high-trust culture and value openness and transparency. Promoting transparency and accountability is the key to smooth remote working. 
As an organization, you must ensure that when prospective candidates consider working for your organization, they get a positive experience from the moment they start researching the company. It's important to carry this positive experience throughout the entire recruitment process.
My advice for all remote recruiters is that good onboarding is essential when remote employees. Focus on creating a great experience, over-communicate, and getting the simple stuff right – communicating norms around working hours, communication tools, etc., that might be more obvious in an office environment.
Fully adjusting to remote working will take time for companies and employees. It's more difficult during a pandemic, but we're firm believers that it can work extremely well.
20. Justyna Adamczyk, Head of People at Sketch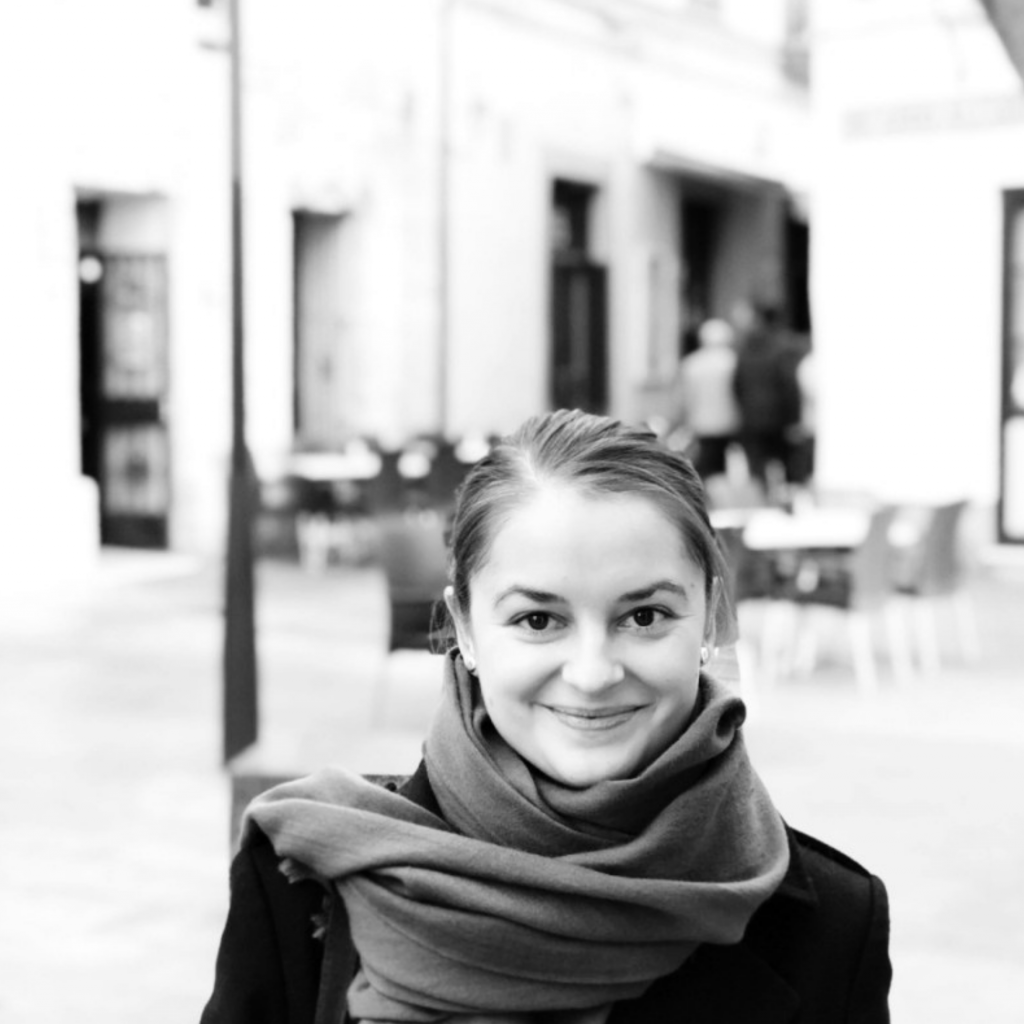 Sketch has been remote since day one. With our co-founders living in different countries, the company couldn't have existed any other way. And since then, our philosophy hasn't changed. We hire people who resonate with our values and vision, regardless of where they are. And we only hire remotely.

One of the challenges has been to adapt our process as the company has grown a lot in the past 1.5 years.
What works best for remote teams has always been dictated by how we work. And therefore, the way we recruit is no different. Because we want to recruit the type of people who thrive in a fully remote company, we need to give candidates a flavour of what they can expect during the recruitment process. 
We will always have a written interview on Slack with each candidate, alongside video calls. With chat interviews, the idea is to strip the conversation from those common biases we are all raised with. We're not focusing on how the person looks or how they talk. Instead, we're getting a sense of their written communication skills — the most important skill to have at Sketch. Because good communication is so important for us, we intentionally include people from multiple departments when possible. This way, the candidate can try their hand at 'translating' their very technical experience to be understood by all audiences.
One piece of advice from our recruiters would always be to ensure that all technology and requirements are covered before each interview. 
Interviews are already nerve-wracking enough in person, but when you factor in video call tools that need to be set up, applications to be installed, or permissions that need to be given, anything that goes wrong can make the candidate feel like they're not giving a good impression, simply because the tech is not working.
A bonus one is to be human; the best interviews leave the impression of a casual informative/relevant conversation, especially if we are talking about chat ones.
21. Anton Giuroiu, Architect & Founder,  Homesthetics.net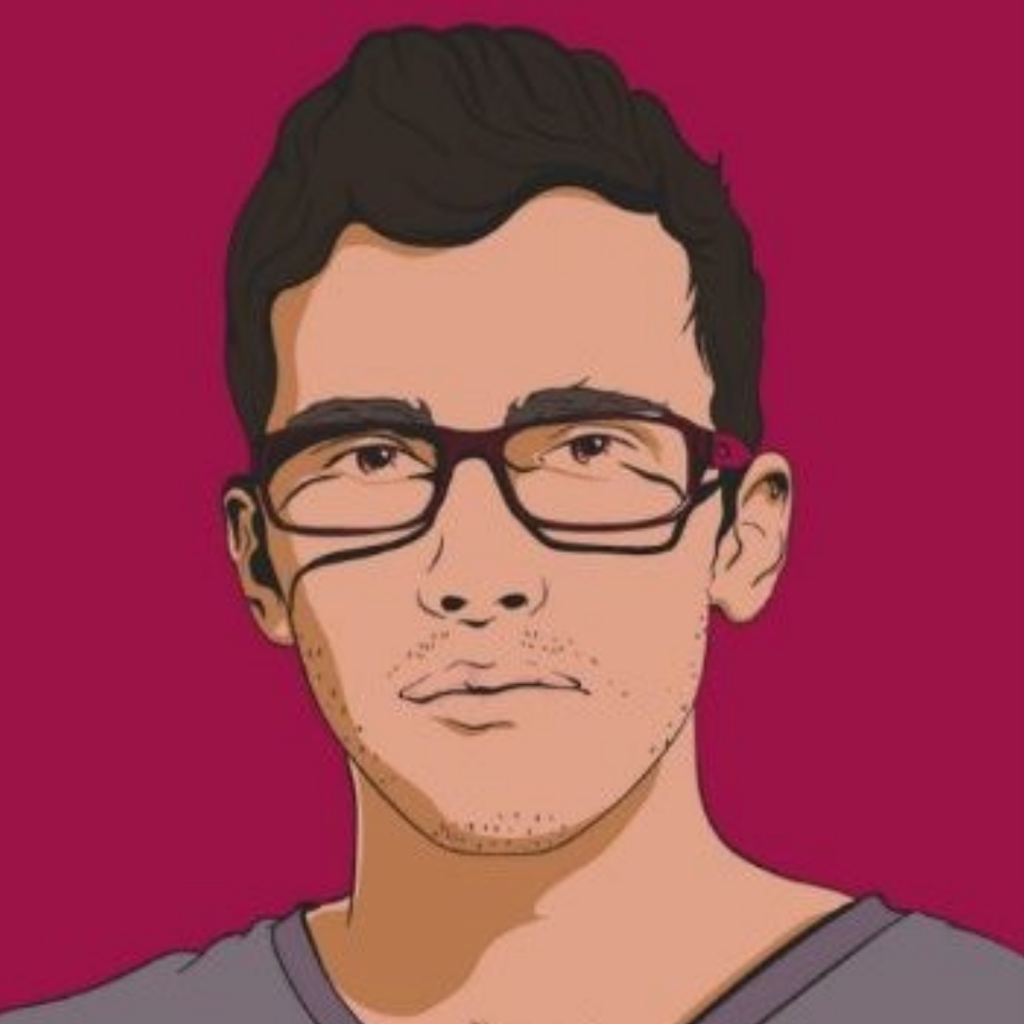 One big challenge here is the full assessment of remote workers' ability. Unlike in actual recruitment, remote workers usually undergo a remote recruitment process, which squeezes the whole screening phase in line with it. 
Some important factors like confidence through body language and other non-verbal cues aren't considered much. So, recruiters rely more on credentials and articulation to decide things. The advice I want to give for remote recruiters is to have a program or flow for the whole process. 
Despite having it remotely, being organized and prepared can help make the whole process smooth and fast. Moreover, an organized recruitment process can represent a company in a good way.
22. Sam Molony, Senior Marketing Specialist – Mailshake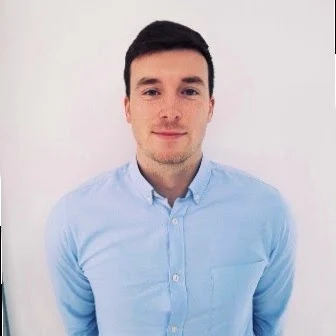 Biggest challenge : In recent years, remote working has become more attractive to both employees and employers. People like to have the flexibility to work from home or wherever they feel most comfortable, with the ability to work the hours they desire. 
However, this comes with large numbers of applicants for every new job description you publish. From working with and hiring for remote roles, the biggest problem we have faced is having to wade through huge amounts of resumes and cover letters before finding the perfect candidate.
Although we have been delighted and flattered to receive substantial interest, we quickly understood that time is money and we need to fill every role as quickly and effectively as possible.
How to overcome/Advice for the hiring manager : We decided to create a process for streamlining the way we filter out candidates who are either underqualified or just not a good cultural fit, depending on the role. 
To speed up the shortlisting process, recruit the help of respective team members and allow them to express their opinions. If you have a large pool of quality candidates after completing this, feel free to split up the interviewing process among the team members too. 
Keep your remote team on the same page and work together seamlessly. Sign up for ProofHub today!
Wrapping up!
Remote recruiting is a growing trend: the need of the hour and the best possible way to hire people during the present uncertain times. And, with a little direction, you won't have to ignore it any longer. Here's hoping that all these remote hiring tips from various experts will help you prepare to kickstart your hiring plan for remote employees.