Productivity is never an accident. It is always the result of a commitment to excellence, intelligent planning, and consistent effort. These are the words of Paul J Meyer – a renowned personal and professional development expert.
I would like to add another element that is helping individuals to be more productive is – productivity apps. As the times have become a little too much competitive, it makes sense to take help from a myriad of productivity tools available in the market.
Here's our list of 44 best productivity tools that you can start using right now.
Project management

It is quite common to feel overwhelmed and disorganized when working on projects or managing projects. ProofHub is an all-in-one project management and task management software to keep things organized, increase accountability, communicate more efficiently, and keep everyone on the same page. It is one place for all your projects, teams, and work-related information.
Top features:
Assign tasks to specific people

Upload files and documents to organize the workflow

Better control over time collaboration

Check over time spent on every step

2) nTask

With so many elements of a project to keep track of, sometimes staying productive throughout the process can be overwhelming, but having a project management tool like nTask can help.
nTask is an all-inclusive project management and task management software that can help you keep all the elements of your project in a centralized platform to ensure you are on top of project tasks, visualize your progress, get status reports, and more.
Top Features:
Time tracking and employee timesheets
Meeting tools with the ability to create meeting agendas, discussion points, and follow up actions
To-Do Lists
Team Collaboration
3) GanttPro

Being on the same page is one of the most crucial issues for any project. Once lost, you and your team will waste time trying to realize how the things are going what significantly decreases productivity.
With GanttPRO online Gantt chart software, you can be sure all of your team members keep track of tasks. A visually appealing Gantt chart timeline provides project participants with an immediate picture of how the plan is progressing. Thanks to collaboration opportunities, no detail will be lost.
Top features:
Task management and assignment

Team collaboration with comments, files, and notifications

Time log for personal tasks, personal calendars

Deadline management

Export and Sharing via Public URL

Resource workload
4) Infinity

One of the most important things when it comes to productivity is for the team to be on the same page and in sync at all times. And that's exactly what Infinity can help you with.
Infinity is an all-in-one work management software that can help you keep all of your projects, tasks, documents, contacts, leads, and everything else work-related in a single place, and ensure that you and your team stay on top of your tasks and be productive on a daily basis.
Top Features:
Task Management
Team Collaboration
Multiple Views, Including Gantt & Form
Document Management
Time Tracking with Clockify
Public Boards
Scheduling & Calendar
While using a digital calendar or other time management tool to become more organized and better with your time, you may feel like you are actually spending too much time entering and revising information across your tools. Calendar has created an AI-enabled solution that learns your schedule and takes over organizing, booking, and updating meetings and events on your calendar. It also syncs across multiple calendar tools and devices, saving you time and letting you focus on high priority tasks.
Top features:
Share calendars and designate who sees what on your calendar
Analytics for your Calendar so you can see where you're opening your time each day.
Automatically invite and schedule meeting attendees
Leverage analytics tools to assess calendar data and reveal how you spend your time with people and in meetings
Integrates multiple digital calendars like Google Calendar, Outlook, and iCal as well as other email, project management, and collaboration tools.
Communication & collaboration
Make your project management much easier. Switch to ProofHub
6) Slack

It is the perfect team collaboration software that unifies your entire team communications. It integrates with the apps you use every day such as Google Drive, Dropbox, and Box to name a few.
Top features:
Chat and team communication
Set up reminders
Highlight words to be notified as they appear in a conversation
7) Shift

Shift is the desktop app for streamlining your accounts, apps, and workflows. Tired of switching between accounts, and logging in and out? Shift is a logical & beautiful solution for managing everything better. Toggle between multiple Gmail, Outlook & Office 365 accounts without the hassle. Connect all of your email accounts + your favorite web apps and tools to Shift. Then, customize your workstation so it's just right.
Top Features:
Cross-platform support (MacOS, Windows, Linux)
Manage all of your apps and accounts in one place
Custom desktop notifications
Unified search across all your Google accounts to find exactly what you need
Focused browsing web tabs
8) Fleep


Fleep acts a flexible messenger that integrates with email and lets you share and store files easily. Give it a try, if you are tired of those endless email conversations.
Top features:
Truly flexible communication
Everything is in one place and easy to keep track of
Contact anyone, anywhere, and on any device
9) Chanty

Chanty is a simple and fast team chat app to boost communication in teams of all business segments. With Chanty, you can easily get in touch with your colleagues in private, public, group and one-on-one conversations. The Teambook menu allows you to keep all your messages, files, links and tasks in order. You can also achieve a new level of productivity with third-party Apps in Chanty. Integrations turn a team chat into a command center, giving you control over the information from the apps you use. In addition, using Chanty voice messaging and calls you can instantly communicate with your team and deliver important information ASAP.
Top features:
Free unlimited message history
Built-in task management
Audio/video calls and voice messaging
Integrations
File sharing
10) Bit.ai

One of the biggest productivity killers in the workplace is coincidentally the various productivity tools we end up using in the first place. Messaging someone on Slack, finding content stored in Dropbox, Emailing clients, Collaborating on Google Docs, etc. drains our productivity as we keep shuffling between apps and don't seem to make any progress with the actual work.
This is why we all need Bit.ai, a document management and collaboration tool that helps teams to collaborate, share, track and manage all company documents, files, and other content in one place. No more juggling around apps and tools! Bit is the ultimate productivity tool as it brings all your company documentation, media files, and knowledge under one smart roof.
Top features:
Real-time collaboration on work without the to-and-fro email and chat messages
Documents can go from personal notes to team research, to coordinated documents and client-facing material that can be shared and tracked to get intelligent engagement insights.
Store all media files- videos, images, PDFs, logos, etc in one central location for easy access.
11) Google Docs

With Google docs, you can create write, access, edit, and collaborate wherever you go – from your phone, tablet, or computer – even when there's no connection. It is a widely used document storage and work management software that allows individuals to collaborate.
Top features:
Smart editing and styling tools
Choose from a variety of resume, reports, and pre-made documents
Create a document through browser or mobile app
12) Skype


One of the most popular software in the world, Skype has made communication over video calling collaborative than ever. The Skype you know has recently had a fresh design and a ton of new features to help you stay connected.
Top features:
Take your conversation to a new level with rich video features
Share messages, photos, emoticons in real time
Call mobile and landline numbers at affordable rates
13) Zoom


Zoom provides remote conferencing services using cloud computing. It is a real powerhouse tool that can accommodate up to 500 participants to collaborate seamlessly.
Top features:
HD video and high-quality audio
Screen sharing and full suite of collaboration features
Easy to start and join
14) GoToMeeting

GoToMeeting allows turning online meeting into a conference call. It is an online video conferencing tool for users to schedule meetings and share screens. No matter where you are, your personal meeting is now just a few clicks away.
Top features:
Simple answer calls – no codes or PINs needed
Dynamic video conferencing
Screen sharing without the hassle
6 HD video feeds per session
Highlighting tools to mark up what's on the screen
Time tracking
15) Toggl

It is an ultimate time-saver app and is insanely simple to use. Toggl's time tracker is built for speed and drives a stake in the heart of timesheets. This time tracking software can integrate tens of other tools to increase its functionality.
Top features:
Instant overview of your billable time and team progress
Offline time tracking and mobile functionalities
Reports directly delivered to managers
16) Harvest

Known as one of the best time-tracking software, Harvest lets your business ticking. Whether it's from the web, your smartphone, or another application, time tracking was never so easy.
Top features:
Simple and intuitive interface
Get the insights of the project with powerful reporting
Create and send invoices online
17) Paymo

If you are looking for an app that takes away the pain of planning, scheduling, task management, time tracking and invoicing, then Paymo is your answer. Bringing all the important elements under one roof, it makes easier to get an overview of your team's performance.
Top features:
Accurate tracking of the time spent on tasks and projects
Detailed project reports
Categorize all time entries and automate
18) Everhour

With a comprehensive range of features, Everhourㅡ an intuitive time tracking software is for teams to reach goals faster. It keeps you precise with your project estimates ensuring you are with your tasks all the time.
Top features:
Manual time entry
Seamless integration
Reporting
History of entries
Multiple time formats
19) Hubstaff

Hubstaff is a time-tracking software trusted by more than 8,000 remote teams. Its time tracker runs as a software on your desktop or as a mobile app making it easy to track time. Once the time is tracked, you can invoice clients, pay employees, see in-depth reporting, and much more.
Top features:
Randomized screenshots enable you to keep a track who is working on what
Tracks the number of mouse movements and keyboard strokes by employees
30 plus integrations
20) Time Doctor

When you want to know where is your team spending their time while working even when they are hundreds of miles away from you, Time Doctor can help. Time Doctor is a complete time tracking and productivity tool designed specifically for remote teams.
Top features:
Screenshots recording
Web and app usage monitoring
Alerts to avoid distractions
Note-making
21) Evernote

22) Microsoft OneNote

It is a digital note-taking app that works on any device or platform be it laptops or smartphones. It has got you covered to type, write, or draw with the free-form feel of pen to paper. It comes handy while taking impromptu notes. You just have to pick a notebook, a section and create a new page and you're good to go!
Top features:
Real-time collaboration
audio/video recording
Optical character recognition from images
23) Simplenote


It offers the simplest way to keep notes – light, clean, and free. It eliminates the need for wasting time while locating files, just type what you are looking for and your list updates instantly. The best part – your notes are backed up. Just drag the version slider to go back in time.
Top features:
Your notes stay updated on all your devices
Find notes quickly with instant searching and tags
Backup, syncing, and sharing – it's all free
24) Box notes


Whether it's brainstorming with coworkers or the meeting notes you share with others, it all about real-time collaboration. And, Box Notes is an online note-taking app that makes it easier for team members to work together. Just create notes and never worry about the security.
Top features:
Easy to create meeting notes, share ideas, and track status updates
Live editing enables real-time collaboration
Every note you create or share is secured by enterprise-growth security
25) Dropbox paper
It's an online word processor where teams can bring ideas to life in a single place. Taking a little casual approach to work, Paper lets people be themselves with stickers and emojis to make the conversation more connected and alive. It provides an interface that is ultralight.
Top features:
Anyone can see and update Dropbox files in a Paper doc
Changes are automatically saved
Seamless presentations
26) Google keep

Google Keep is a full-featured notes app known for its simplicity to jot down reminders, capture ideas, create checklists, take meeting notes, make to-dos and much more. You get digital sticky-notes and as a part of G-suite you can integrate your notes with Google Docs. It works well on Android phone, iPhone, Google Chrome, Firefox or even Smartwatch.
Top features
Two kinds of reminders ― time and location
Audio notes by using Google's speech-to-text engine
Sync with Chrome and Web app
Color code your notes
Location reminder when you are in a certain area
Email management & Email Finder
27) Email Finder

Email Finder is a tool created by Hunter that can help you find email addresses in seconds. Just add the first and last name of the person you need to reach out to and the website's domain. You'll get the result in seconds. This tool also comes with a Chrome extension that can find the email addresses of a website in a single click.
Top features:
Instant verification

Access to 66 million website data sources

25 free email lookups per month

Can perform bulk email lookups for a list of people

Available in the API
28) Right Inbox

Right Inbox
is a gmail extension l that offers 10 different features to users, from email scheduling to email tracking. 250,000+ professionals added Right Inbox to Gmail for next-level email productivity. Right Inbox saves you time on repetitive tasks and helps you to send better emails, in less time consistently.
Top features
– See who opens your emails with email tracking
– Send sequences with follow-ups that automatically send if a recipient doesn't reply
– Set email reminders to not lose track of important conversations
– Schedule emails to be sent later
– Add notes to emails, for your eyes only
29) Sanebox


If you need an app that cleans up your inbox then Sanebox is the app for you. It automatically sorts your emails and declutters your mailbox. It sorts your emails into different folders depending upon each email's importance so that you can focus on what matters.
Top features:
Prioritizes your email with smart filtering
Saves your attachments into the cloud
Snooze email until a time set by you
30) Unroll.me


The best thing about Unroll.me is that it is as simple as it can get. It cleans up your inbox by categorizing your subscriptions in the form of a virtual roll-up. You can access it whenever you have some free time.
Top features:
The roll-up allows you to read emails at the time chosen by you.
Makes your mailbox clutter-free
Secure and easy to access
31) Boomerang


Boomerang is a dedicated email management application for Gmail that schedules and set email reminders. The coolest thing about it is that it allows you to 'boomerang' a message back to your inbox to remind you about it at the set time.
Top features:
Get the ultimate control when to send and receive email message
Remove interruptions so you can finish important tasks
Block off times for deep focus work
32) Inbox


Inbox by Gmail is the inbox that works for you. It saves a lot of time by preventing any need for you to dig through emails by showing you the highlights directly.
Top features:
Add reminders to the top of your inbox
Snooze emails and reminders
Use bundles to group messages and get clutter out of your way
33) Airmail


It was designed from the ground up to provide you a consistent experience whether you have single or multiple accounts. It is a lightning fast mail client for Mac and iPhone.
Top features:
Modern and easy-to-use interface
Get to your emails without any interruption
Powerful and customizable email app
Distractions and focus
34) Freedom

improve focus and productivity.
Top features:
Block whatever and whenever to be more productive
Sync blocks across Mac, Windows, iPhone, or iPad
Plan out sessions that recur daily or weekly
35) Self-control


It is a free and open-source app for macOS with which you can block your own access to distracting websites, mail servers, or anything else on the web. Just set a period of time to block the website and click 'Start'. You won't be able to access it – even if you switch off or delete the app.
Top features:
Limits your social media addiction
Enables focus
Better work-life balance
36) Focus booster

Based on Pomodoro technique, Focus booster empowers you to maintain focus and keep distractions at bay. Sessions are automatically recorded in your timesheets so that you don't have to recall where your time was spent.
Top features:
Instant focus
Encourages better work habits
You can use it on any computer, on the web, or on your mobile
37) Forest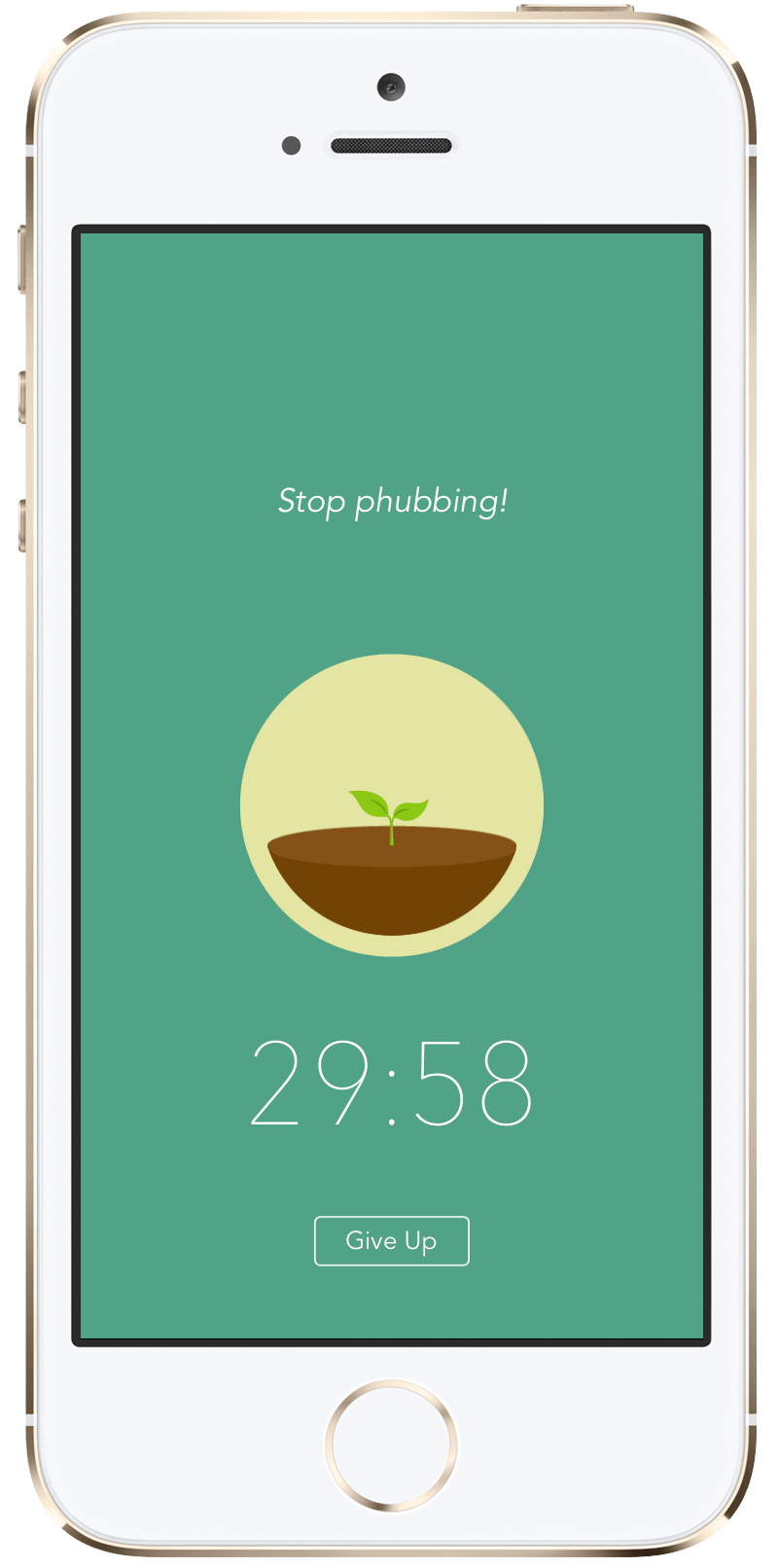 It's a great tool that allows you to put your phone down and focus on what's important. Here, the idea is to build a forest of trees where every tree symbolizes your task. Whenever you want to focus, plant a tree and it will be killed if you leave the app
Top features:
Stay focused in any scenario
It partners with a real-tree planting organization
38) Brain.fm
Brain.fm is a popular productivity app that uses music as brain stimulation. It unlocks music potential to influence cognitive states. The team proactively works with leading auditory neuroscientists to validate their findings.
Top features:
Beneficial to boost focus, meditate, and sleep
Designed for noticeable results in less than 15 minutes
Better work-life balance
Health
39) MyFitnessPal


It's essential to be at your optimum health levels to do your best work. MyFitnessPal is a popular and easy-to-use calorie counter app. Along with this, you get a free access to the world's largest nutrition and calorie database.
Top features:
Helps you to lose weight the healthy way
Promotes better eating habits
The web and mobile apps sync automatically
40) StrongLifts 5×5


It is known as one of the most popular strength and muscle building program due to its simplicity and effectiveness. Thousands of users have used it to change their bodies and go brawny from skinny. It focuses on five exercises – Squat, Bench Press, Deadlift, Overhead Press, and Barbell Row that works on your entire body.
Top features:
On StrongLifts 5×5, you workout three times a week
Progressive increase in weight triggers your body to build muscle
Most effective for beginners new to lifting weights
41) Yoga Studio


This one lets take your studio wherever you go. It includes 65 ready-made classes. Choose your level (beginner, intermediate or advanced), duration (15, 30 or 60 minutes) and focus (strength, flexibility, relaxation, balance or combination) to find the perfect class for you.
Top features:
Yoga classes by Rodney Yee – a renowned yoga instructor with 30+ years of experience
25 hours of ready-made HD video classes
Perfect for beginners, awesome for experts
42) Map My Fitness


It's a fitness tracking app that enables you to own every workout backed by world's digital health and fitness community. You can create challenges for yourself and your friends, or even join a community challenge.
Top features:
Track your fitness with any device
Adaptive training plans
Create challenges and train smarter
Make your project management much easier. Switch to ProofHub
Email marketing
43) HubSpot Sales

HubSpot is a marketing automation tool for small and large business that will help you sell more in less time. The tool helps to convert your promising leads to successful deals. You can create your own customized email templates and use it to measure performance. It integrates with both Gmail and Outlook.
Top features:
Lead management
Marketing automation
Launch landing pages
44) Litmus

Litmus is a highly versatile tool that makes your email management easier, faster, and better. It is the easiest way for teams to create a great email for every subscriber that could be opened across many different apps and devices conveniently.
Top features:
Build, edit, and instantly preview your emails

Get full visibility into every aspect of your email program

Test critical elements that could impact email performance

Work more efficiently and get more done
Subscribe to ProofHub
Get the latest posts delivered right to your inbox.