Summary 
An Employee Management System helps organizations to build friction-less HR and administrative processes. 

Implementing the right Employee Management System software is pivotal to ensuring employee satisfaction at your workplace. 

Discover the apps that help you streamline various aspects of employee management such as workforce, communication and productivity. 
An employee management system is de facto for employee success. But which tool is better how it impacts your business? Let's see.
Clients do not come first. Employees come first. If you take care of your employees, they will take care of the clients. 
No matter how you look at it, this bravely popular statement by Richard Branson is the unflinching truth on which great organisations are built.
If you want your business to thrive in the long run, you can't make your employees your second priority. It's evident across millions of businesses who have made a name for themselves today. 
Let's hear it from 2021 Best Places to Work by Glassdoor.
Bain and Company  

Google

Zoom

You can see that most of these companies are fairly successful today and have employees use words like "passionate", "work-life balance" and "diversity" in their Glassdoor reviews. It's only a testament to giving the employees their fair share of importance.
Before you go on sending your resumes to these companies, you'd be curious to know what they do differently? What yields such success and employee satisfaction at the same time? 
One short, simple and actionable answer is – Smart Employee Management. We have been cultivating an employee-first culture since the inception of the company, and evidently, ProofHub was listed among the Forbes List of America's Best Startup Employers of 2021.  

Let us explore how your organization can gear up for organizational success with an Employee Management System's help. 
Care for your employees with an award-winning project management software. Try ProofHub.    
What is Employee Management?
Employee Management is a workplace function that fulfills the productivity, social and practical needs of the employees. Everything from recruiting employees, onboarding them smoothly, and ensuring that they perform at their best, falls under the umbrella of Employee Management.
Human Resource Officers, Talent Acquisition Officers, Administrators, Team Managers – are all part of the Employee Management process. 
Employee management constitutes several direct and in-direct responsibilities that are aligned with the proficiency of the human capital of a company. 
In essence, it has the following core responsibilities;
Acquisition

Engagement and Retention

Productivity Management

Benefits and Payroll 
What is an Employee Management System?
Employee Management System is the class of Management Information System (MIS) that caters to the data, automation, and reporting needs of employee management functions.
Employee Management Software tools are designed to simplify the administrative tasks in an organization. There are hundreds of niche areas and sub-functions that are associated with EMS tools. Many times, these tools are also dubbed as Project Management Software or Enterprise Resource Planning systems.     
Some common functions of an Employee Management System; 
Team Productivity Management
Employee Administration
Task Reporting
Employee Communication
Employee Engagement
Employee Database
OKR Management
Employee Work Time Management

Why is it Important to Have an Employee Management System?
An Employee Management System is the backbone of modern business environments. In 2021, it's nearly impossible to imagine even a small business worth 30-50 employees to survive the market competition without software tools that facilitate employee management.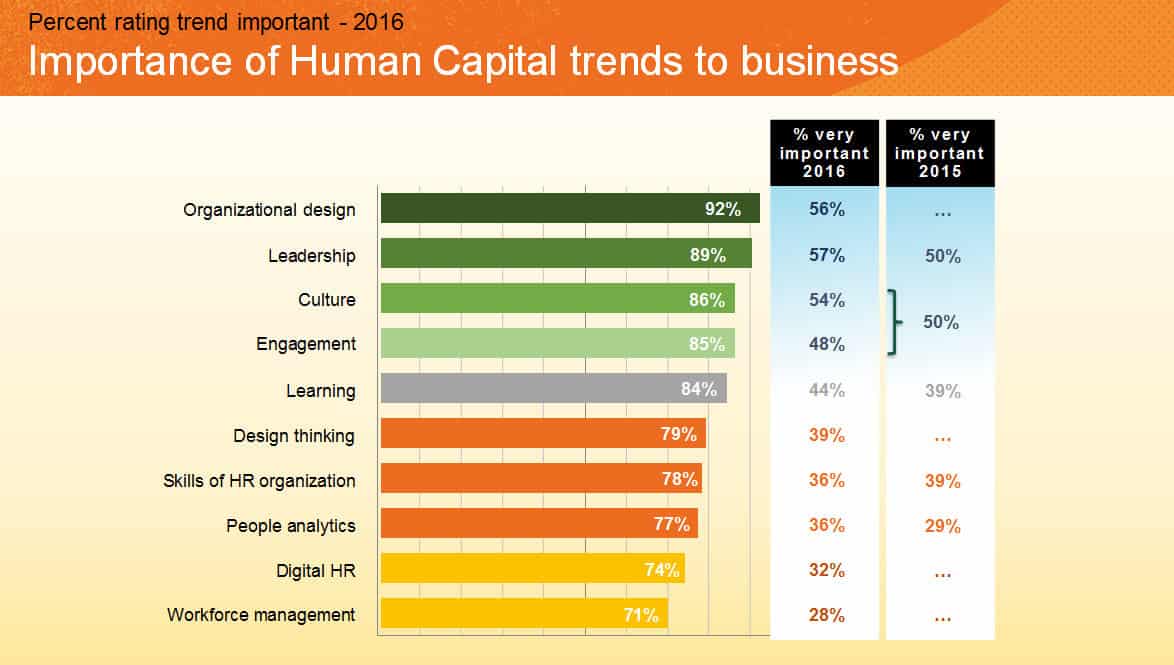 The need for EM Systems is vested in the ambition of making workplaces competent and improving the efficiency of HR & Management functions. Employee Management consists of hundreds of micro-tasks such as signing forms or lodging a leave request, that can be automated using software tools. 
More pronounced tasks such as policy making and leadership development can also be streamlined using EM Systems for better outcomes. Furthermore, in an increasingly digital age, these systems integrate with other productivity systems that add to the managerial robustness of the workplace. 
Statistics that prove the inevitability of Employee Management Software
Five Tips to Effectively Manage Your Employees
Prioritize Project and Task Scheduling
Adopting a successful task scheduling methodology at your workplace will help your employees touch unprecedented productivity levels. 
Task scheduling reduces uncertainty from project schedules and makes the workers more engaged at their work. The more you streamline the task schedules for your employees, the less time they will waste in getting productive. 
Overall, project scheduling is one of the key tactics for surviving employee burnout and demotivation due to missed deadlines. 
Work on Improving Workplace Communication 
Employees that communicate better among themselves and with their higher-ups deal with lesser workplace challenges. Effective, unhindered communication is a great engagement driver. 
A CMS Wire study backs this claim with their findings that 97% of employees feel that communication impacts their day-to-day tasks.
Therefore, investing in workplace communication tools that open up avenues of effective communication and developing psychological safety at your workplace will help your employees prosper.   
Nurture the Employee-Employer Relationship 
It may come as an unwelcome surprise but 68% of managers reportedly feel uncomfortable communicating with their employees. 
Such disparity can fuel workplace negativity and plague the atmosphere with disengagement. Something most workplaces actually want to avoid. Therefore, removing any visible hurdles that prevent managers from gelling with their team members is pivotal to employee management.  
Conduct Consistent Performance Reviews
Another Gallup survey found out that engaged employees are 27% more probable of converting into "excellent performers."
If you feel that your employees are not performing up to the mark, disengagement could be one of the reasons. To separate fact from fiction, employee performance reviews could be one of the best ways. 
A performance review enables the managers to identify the sources of disengagement, address concerns and help the employees open up about their challenges. 
With this clarity, managers can take necessary actions towards boosting workplace comfort and productivity.    
Build a Workplace with a Positive Work Environment

   
Everyone wants to work in an office where they feel motivated, where forward-looking thoughts are welcome and where they can experience emotional freedom.
In short, a positive work environment makes work, less frustrating and more rewarding.
Positive workplaces are 12% more productive! Build with ProofHub. Switch to ProofHub       
From a managerial perspective, cultivating positivity should be the top priority for any organization. Employee opinion should be taken with intended gravity when it comes to issues that spoil workplace harmony.   
Unnecessarily strict or impeding policies should be amended to allow employees to practice the required freedom. 
Choose the Most Relevant Employee Management System App
1.

ProofHub

for

Team Productivity Management

ProofHub offers an employee management system packed with nifty productivity apps for teams working in an office or remotely. It improves the employees' ability to collaborate and communicate with each other. For teams that work in cross-functional teams, ProofHub can prove to be the only app they need – to share information, hold conversations, and plan their day.
Over the years, the tool has grown into a full productivity suite. From a managerial perspective, it solves the manager-employee communication because most of the task assignments, project briefing, and casual chit-chat become centralized. 
Managers can also track the most important productivity factors – task statuses, time spent on tasks, and employee scheduling. Therefore it doubles as a workforce management system while keeping your daily deliverables aligned with your project plans. 
For better team management, ProofHub offers the following applets. 
Discussions – A common area for the team to hold group conversations filtered according to topics. Share ideas, make meeting notes, have fun!  
Tasks – For planning the work week and assigning doables to everyone in the team. You can mark deadlines, files, and progress reports in all tasks.   
Gantt – A nerdy way of looking at all the work that is in progress in your team. You can better understand how each task shares dependency with other tasks and how that affects the project timeline.
Calendar – A shared company-wide calendar for marking dates, milestones, and getting reminders of important events. 
Notes – An online note-making app that offers a rich text editor. Multiple users can edit a note, and use it for anything from Project Wiki to a personal To-do. 
Files – Upload all the relevant files in one place. Easily import from Google Drive or OneDrive and never lose a critical document again. 
Time – The best feature for teams who report individual time spent on a task to the manager. Switch on the timer, record your time and enhance accountability.
Chat – Send a ping to your co-worker or share an important update with your team's internal group. The team chat replaces all other chat apps you're currently using. 
Pros 
Centralized Team Management –

ProofHub centralizes work planning and scheduling activities, saving the manager from relying on 20 apps. It features an array of 8 must-have apps for any workplace.  

Elaborate Productivity Features –

On a whole, ProofHub provides tools for team members to quickly reach out to each other, keeps stakeholders in the loop of task progress, and closes the loose ends of project planning with context-rich task scheduling. All of which are critical productivity drivers. 

Reporting Tools for Managers –

Managers can keep a cat's eye on who is doing what, and how the entire team is performing at large. The ability to view all the team's tasks and receive all the updates in one window is an undeniable superpower for each manager.  

Boon for Remote Teams –

ProofHub is a SaaS app with security features that helps organizations confidently work with remote teams. Your data, authorization, and sanctity – all remain intact. (

Know more

)
Cons 
Limited Integrations –

ProofHub currently offers calendar and file sharing integrations which can feel limited for teams who have reliance on other productivity apps. 
Reviews 
"A project management software platform was something my team thought would take long getting accustomed to and would create a rift between people but it has actually been a smooth ride and it has actually brought us closer together" – Dwayne C. 
Mobile App Information

   
ProofHub offers a SaaS web app with mobile apps for iOS and Android users. The mobile apps are fully functional and execute all the SaaS app features. 
Pricing
Visit our pricing page for more information.
An effective team management software is #1 trait of highly productive teams, get yours! Try ProofHub    
2.

Workday

for

Employee Administration

Workday is an elaborate employee management system that offers several business products for Finance, HR, and Talent Acquisition.  It offers several tools that organizations can leverage for meeting their employee management needs.
It's a cloud-based solution that offers an exhaustive list of functions for administrators, right from onboarding management to 401(k) Tracking. 
If you have a scaling business and need to actively manage the growing headcount while ensuring that HR responsibilities are duly met, Workday is a reliable choice.
Pros

 
Interlinked Recruitment and HR –

CHRO's can manage the entire recruitment journey from accepting candidate applications to onboarding them and providing them with necessary training – all in one place.

Modules for Various Administration Functions –

Although Workday HCM offers a plethora of employee management features, you can add more modules according to your business needs.

Mobile and Cloud Support –

The tool can be used as a SaaS app, Desktop software, or Mobile App, providing the much sought-after enterprise mobility.
Cons
Design Complexity –

The application design is complex and the modules can feel crowded. Users who are using several modules at once often find it difficult to navigate the UX.

Usability Issues –

Users have reported issues with the usability of the software. Certain functionalities such as password reset, tracking job applications, etc were reported as "hard to navigate."
Reviews
"Having so many people in the company, it is very time consuming to manage HR related things for everyone on top of having new recruits. It is easily accessible for the current employees (can't say much for the new employees). I can access and make changes at home or at the office." – Vera B. (Capterra)
Mobile App Information
Workday comes with both Android and iOS Mobile Apps. Most of the functions can be easily managed via the apps. 
Pricing
Workday's pricing information can be obtained by contacting customer support. 
3.

Kissflow Project

for

Task Reporting

Kissflow Project is designed to streamline the flow of tasks among your employees. It offers an aesthetic interface for organizing your teamwork and easily tracks who is doing what, from a unified interface.  
Project managers will find the tool useful in managing daily work requirements. Tasks states can be clubbed together into Kanban Boards for Agile teams. All tasks contain collaboration features such as comments and file attachments. You can also generate reports on Cycle Time, Lead Time, etc to keep the project on track. 
Pros
Clean and Fresh UI –

Kissflow has an uncluttered interface which makes it easy to switch between tasks and keep the project progress at a bird's eye view. 

Agile Workflow Ready –

If you're using Agile methodology at your workplace, you can use Kissflow for running the process and dividing work items evenly. Its collaboration features ensure that off-shore teams can also participate seamlessly.

Multiple Task Views –

You can view the tasks as boards, Kanban tiles, or Matrix distribution, as per your convenience.
Cons

   
Missing Communication Features – Users have reported that the tool can have internal communication features to make it a complete project. You'll have to use email or Skype in tandem with the app to meet messaging meets.
Reviews
"My overall experience was great. This software has given me speed up my work. It's very helpful for business workflow and a user-friendly tool. It is very easy to use and very effective. This is my overall experience and It's was great." – Sazedur R. (Capterra)
Mobile App Information
Kissflow comes with both Android and iOS Mobile Apps. The employee management system web app replicates all of the functions of the web SaaS app. 
Pricing
Kissflow Project costs $35 per month for up to 5 users and requires customized pricing from thereon. 
4.

Connecteam

for

Employee Communication

Connecteam provides a centralized platform for communicating work schedules with employees. Managers can navigate the dynamic world of changing shift times, task requirements and announce mission-critical updates on the go. It shines as a tool for managing remote or distributed teams that are becoming increasingly popular. 
It also features remote employee training delivered through the app. Apart from being a strong communication portal, it lets employees record the number of hours they've worked and be in touch with the managers in real-time. 
Pros 
Intuitive UI Design –

The app features an intuitive design that is easy to navigate and get started with. Onboarding is speedy, and users find minimum hassles tinkering with the functions. 
Centralized Communication –

Connecteam centralizes workplace communications, packing several real-time and asynchronous conversation features for employees. The in-built employee directory makes it easy for managers to maintain constant contact.  
Remote Work Ready – 

Being fully cloud-based, Connecteam helps organizations develop a healthy remote work environment where managers can assign work, and monitor progress from one place.

 
Cons 
Lack of Integrations –

Connecteam doesn't have a lot of integrations in regards to calendar sync and timekeeping apps that make it difficult for new users to migrate their data. 
Reviews
Our company utilizes employees here in the US, and numerous remote employees in the Philippines (less than 20 employees). We had one solution for scheduling, another program for task and project management, another app for messaging, and a cloud-based program for time-tracking. Until we found ConnectTeam. Everything we needed (plus more), all in a single solution. Not only did we cut our previous costs by 80%, everything is now in a single solution. – Scott W. (Capterra)
Mobile App Information

 
Connecteam offers the solution via web-based SaaS app and mobile apps for Android and iOS alike. 
Pricing

 
Connecteam's pricing ranges between $47 to $191 per month for up to 200 users in a single plan, depending upon the features you opt for. 
5.

15five

for

Employee Engagement

Employee engagement is a consistent challenge that managers face at the workplace. 15five is a solution that strengthens the employee-manager bond with feedback sessions, check-ins, and surveys that enable the manager to gain insights into how engaged the employees feel.
In addition, 15five also features OKR based road mapping that keeps employees on track with organizational goals. Managers can generate reports on employee performance and compare engagement levels so that productivity issues can be addressed positively.
Pros
Self-managed Goal Setting –

Employees can enlist their own goals and track performance as they achieve them, which creates a positive autonomous environment in the office.

Multiple Feedback Avenues –

Managers can reach out to employees for feedback sessions, 1:1 sessions, or passively monitor engagement with weekly check-ins, which makes the process comprehensive.

OKR Features –

 The app features an Objective and Key Results (OKR) management system that enables employees to tag their objectives as "on-track" or "behind" so that managers can take actions wherever necessary.
Cons
Under-developed Reporting –

The tool doesn't have advanced reporting features for managers in order to quantify performance reviews and talent ratings.

Slightly Steep Learning Curve –

First-time users can find adopting the tool a little difficult as it has a learning curve attached to it. 
Reviews
"Overall I think this is a really great way for managers to have insight into their employees and also for individuals to reflect and set objectives. I really like using this tool" – Holly S. 
Mobile App Information

  
15five offers both Android and iOS mobile apps. In addition, it also offers a Desktop app for Mac and Windows. 
Pricing

 
15five is offered in two-tiered plans; Basic – $7 per user per month and Plus – $14 per user per month, when billed annually.  
6.

Zoho People

for

Employee Database

Zoho People provides an all-encompassing solution for managing employee data. It features HR functions, employee directory, and organizational hierarchy charts to responsibly manage employee details. New users can easily migrate from Office365 or GApps. 
It further features a fully functional employee portal for managing time-off, contacting HR, and communicating with the team. If you're looking to centralize administrative tasks such as payroll, documentation, and expenses, it can do that as well. All in all, it's a grand platform for all your employee HR and Admin needs. 
Pros 
All-in-one Solution –

Quite literally, you can rely on Zoho People for managing all your employee data and HR needs without depending on different apps for singular functions.

Multi-location Integration –

If you have your employees or offices at multiple locations, you don't have to deploy a separate solution for each site. The same account manages all locations with clear segmentation.

Extensive Databasing Tools –

The length and breadth of databasing tools is impressive. You can add employee details, benefits, E-signatures, timesheets, and so on.  
Cons 
Issues with Mobile App –

The mobile app fails to replicate the SaaS-like performance and users have reported issues with the mobile app.

Performance Glitches –

The web version also lags and causes action delays at times. Several users have found that the interface can be improved. 
Reviews 
"Non intrusive, robust and easy to use hr tool." – Luis Daniel R.
Mobile App Information

 
Zoho People can be accessed using iOS and Android mobile apps. It also has a Desktop application for Mac, alongside the web version.
Pricing
Zoho People is priced at approximately $4.6 per user per month for all the features including recruitment, onboarding, and payroll. Smaller plans with individual components can also be subscribed to.  
Also Read: Zoho Alternatives – 14 Tools Your Team Will Love
7.

Weekdone

for

OKR Management

Objective and Key Results is an increasingly popular work scheduling strategy but it can get hard to implement the same. In the OKR model, the team basically lays down the key objectives that the organization wishes to achieve and track progress on OKRs over time. Weekdone provides tools for positively implementing OKRs in any workplace. 
Employees at the team and organizational level can enlist their OKRs so that they can track progress as they proceed. The employee management system provides an easy-to-comprehend interface for analyzing performance with provisions to report OKR updates. It also has features for enabling communication between managers and employees as they respectively achieve OKRs.
Pros 
OKR Dashboards –

Graphical dashboards for tracking OKR performance over time. The tool reports several critical metrics that managers need to keep their objectives on track.

OKR Coaching –

The tool provides OKR implementation coaching to organizations to reduce adoption bottlenecks. OKRs only work when they are properly applied, for which, Weekdone has several coaching and support avenues.   

Feedback Tools –

Managers can have focussed conversations for addressing concerns and providing feedback. It also has a rating and awards system for driving motivation.  
Cons 
Adoption Issues –

Users have reported issues in getting started with the software and setting it up in accordance with their company structure.  

Missing Automations –

While it features several planning modules, there are limited automation options. Recurring tasks, goals, etc can't be added.
Reviews 
"I like the OKR method. It is logical, and the focus that Weekdone brings to progressing to your goals one week at a time really works for me and my team. Also, we are a start-up, so it is a great substitute for a formal objectives management process from HR." – Timothy P.
Mobile App Information

 
Weekdone is offered as a SaaS app for the web version but it also offers mobile apps for Android and iOS users.   
Pricing
Weekdone's pricing depends upon the number of users. For a team of 61-70 users, it costs $420 per month when billed annually.   
8.

Time Doctor

for

Employee Work Time Management

Time Doctor provides managers with control and monitoring over employee time spendings. It works as a timekeeping application wherein employees can record work hours, tasks they have completed, and project progress. Managers can view time data in graphical formats for maintaining optimum productivity levels. 
Time Doctor has grown into a multipurpose employee management system that now accommodates billing, productivity reports, website monitoring, and more. Managers who work with remote workers or on a rolling project basis will find Time Doctor useful. 
Pros 
Detailed Time Keeping –

The tool is offered as a desktop application that passively monitors employee activities, takes intermittent screenshots and checks the websites they're surfing. All of this helps the manager understand overall time consumption by the employee.  

Neat Reporting System – The reporting system can be of great help to managers who are struggling to meet deadlines. It reveals employee work habits and points out areas of improvement for better productivity.
Integrated Billing –

For client servicing teams that work with freelancers or remote workers, it can be used a billing system that comes with payment features built-in. 
Cons 
Laggy Web Version –

Users have reported that the web version can lag sometimes. UI buttons freeze or updates won't be consistent when the lags take place. 

Administration Hassles –

Time Doctor's administration panel and on-the-go tweaking have proven hasslesome for a few users.    
Reviews
"Overall, this is very handy and it does what it is supposed to do – which is tracking productivity in this work from home setup." – Alain Jove R.
Mobile App Information

 
Time Doctor is offered as a SaaS web app, desktop app for Linux, Mac, and Windows. It's also available on mobile platforms such as iOS and Android. 
Pricing 
Time Doctor's pricing depends upon the number of users. For a team of up to 30 users, it costs $234 per month for the Basic plan when billed annually. The Premium plan for 30 users costs around $594. 
Conclusion
Engaged, enthusiastic, and well-cared-for employees are what organizational success looks like. There's ample evidence for the fact that happy employees give rise to successful businesses. I can personally vouch for my company's success along the same lines. 
An Employee Management System, whether it's an ERP tool or PM Software, contributes a lot in ensuring employee wellbeing. It solves several of the challenges that bog down employees at work and consequently hurt the business as well. 
End your quest for the right Employee Management Software with 8 tools, each of which caters to unique business requirements. Happy Employees, Happier Business, Happiest Customer.