"A project is complete when it starts working for you, rather than you working for it."- Scott Allen
Before discussing the project management framework in detail, let's start with the basics first.
When we talk of frames, we generally think of a rigid, basic structure that gives shape and strength to the building. Without it, a building would not be able to withstand its weight and collapse sooner than later.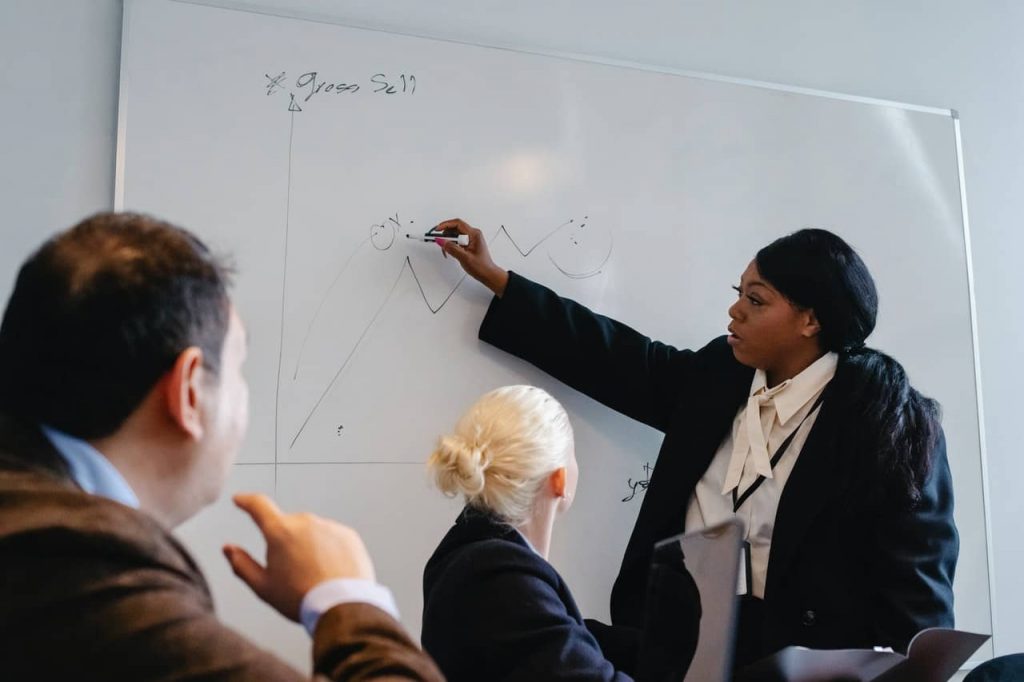 Even a weak structure can put the building at risk, so the former should be robust enough to support the tallest constructions. In other words, the stronger the structure, the more sturdy and well-built the building will be.
Why am I citing the example of a building and its structure here? Because the project management framework is quite similar to the building structure in its function- to provide a solid foundation to build successful management of projects.
A 2017 report from the Project Management Institute (PMI) says that 14% of IT projects fail completely. On the other hand, when it comes to projects that didn't fail outrightly, 31% failed to meet set goals, 43% surpassed their initial budgets, and 49% missed deadlines.
How's that for a project failure rate? Shocking, to say the least. Why do so many projects fail to reach the set target? Change in project objectives, inaccurate cost estimates, budget overruns; reasons are many.
The question here is what project managers can do to the best of their ability to avoid or mitigate these hurdles and ensure successful project completion.
The simple answer lies in the project management framework. Read on to know more about it.
"Don't shoot yourself in the foot by ignoring the benefits of using project management software. Subscribe to ProofHub NOW!"
What is the project management framework?
A project management framework can be defined as a suite of processes, tasks, and tools that provide structure and direction for the implementation of a project. Project management frameworks guide projects from start to finish while adapting to changing conditions throughout the project.
What are the three major components of a project management framework?
The three primary elements can be classified as follows:
Project life cycle
The project life cycle explains five different phases of a project and what occurs in each of them.

Initiation:

This is the starting point. Project goals, project's viability, requirements, and potential risks are discussed between the project manager and stakeholders.

Planning:

Project goals are defined. The project is broken down into tasks and roles and responsibilities are discussed.

Implementation:

The project plan is implemented, and

roles and responsibilities of project managers

and team members are officially updated.

Controlling and Monitoring:

Project managers oversee project progress. Adjustments can be made to schedules and resources at this point.

Closing:

All project tasks are completed and results are analyzed by the project manager.
Project control cycle
The project control cycle concentrates on the planning and management of the project plan. The project manager produces a plan for the project and monitors its progress. Actual results are compared against expected results, variances are identified, and adjustments are made accordingly.
The project control has the following five stages:
Drafting the initial plan

Monitoring the project

progress across the involved teams

Evaluation of actual progress and comparing it with planned progress

Identifying deviations and analyze the implications

Taking corrective actions as and when required
Project tools and templates
Project tools and templates help project managers and their teams to manage their projects more effectively. Many specific visualization tools that give you a detailed insight into the current status of your project.
Some popular visualization tools are Gantt charts, Critical path charts, and Burndown charts.
What is the purpose of a project management framework?
A project management framework is important for every project as it helps project managers in having greater control over their teams and projects. Better project management significantly increases the likelihood of successful completion and delivery of the project.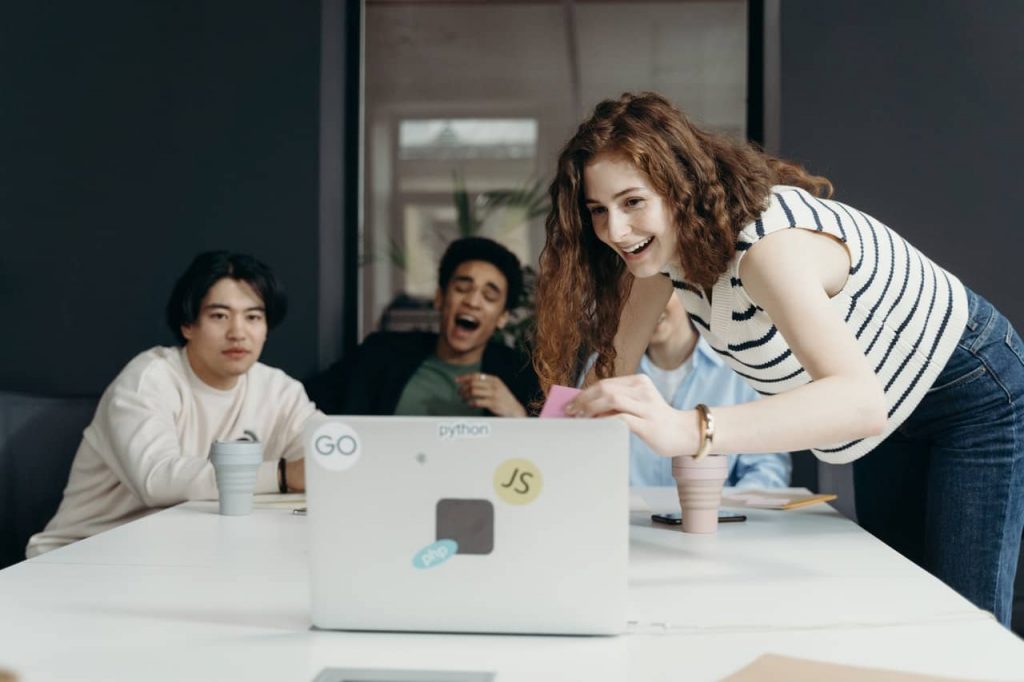 Managing projects is far from easy. A small mistake and your project could be doomed for failure. Since the margin of error is too small, you need to use a project management framework to achieve the following purposes:
Lack of planning is probably the single biggest factor behind failed projects. Using a project management framework helps you to bring consistency to project planning and implementation. Project managers can use this consistency to have better control over project deliverables.

The

project manager

can use other practices and tools to plan and manage projects that may not be included in the project methodology.

A PM framework leaves no scope of confusion and ambiguity as it defines the project scope to all those involved in the project. Every team member knows what he's supposed to do, with whom, and by when.

Without good

team collaboration

, your project would be like a directionless ship destined to lose its track. A project management framework boosts collaboration between all stakeholders and the PM team right from the onset till the project reaches the completion stage.

A project management framework enables smooth transition as one project finishes and another begins. The core framework for all projects remains the same, which makes it easier for both new and existing members to improve the learning curve and hone skills and experience respectively.

Disruptive, unclear communication is one of the biggest stumbling blocks to any successful project. Reasons for poor communication could be – varied backgrounds of team members, varied intellectual levels, and different departments. A project management framework makes it easy for everyone to clearly understand project goals and expected results.
What are some proven project management frameworks?
Every organization is different from each other in terms of size, type, budget, industry, and timeframe. We have covered six of the most effective project management frameworks available today and you can choose the one that meets your PM requirements.
Let's get started!
PRINCE2
PRINCE2 is a project management framework that focuses less on task distribution and more on producing the product. This method is adopted by people and businesses from a wide range of industries and sectors. The project is divided into controllable steps and you can customize Prince2 to meet your specific needs.
The PRINCE2 method is built on seven principles, and all of them should be applied to achieve desired results.
Continued business justification

Continually learn from experience

Clearly defined organizational structure

PRINCE2 projects should be managed in a phased manner

Granting appropriate authority to people working within the project

Focus on the product definition, delivery, and quality requirements

PRINCE2 should be tailored to suit the project environment
CCPM (Critical chain project management)
The critical chain project management method focuses on the minimization of project duration by following strict scheduling of tasks. Emphasis is laid on the allocation of resources (people, physical space, equipment), skills, management, and capacity to execute project tasks.
You need to perform the following steps in the CCPM process:
Bring down all the time estimates by 50%

Even out the project plan and eliminate resource retentions

Add a part of reduced task estimates to the project buffer

Add feeding buffers at spots where critical chain path and non-critical chain path cross each other

Placing resource buffers where appropriate

Add capacity buffers where required

Schedule tasks as late as possible

Push aggressive task completion time and lay an emphasis on the start time to accomplish tasks as quickly as possible

Manage buffers
"Make sure the right work is assigned to the right people with smart task management. Switch to ProofHub IMMEDIATELY!"
Lean project management
Lean PM focuses on optimal utilization of resources to deliver more value to customers while keeping waste to a minimum. Lean project management can help project managers complete the project on time, on budget, and catering to clients' expectations by standardizing tasks.
The five core principles of Lean PM are:
Identify the product's or service's value

Mapping the value stream

Preservation and Optimization of flow

Employing a PULL approach where customers determine production

Seek continuous improvement
APF (Adaptive project framework)
The Adaptive Project Framework considers the unknown factors that can occur during a project. APF methodology focuses on constantly adapting to new changes occurring in a project and preparing teams to tackle unforeseen challenges. Since this approach is dynamic, your team needs to follow the conditions that are mentioned below.
Your team should not resist the change. Rather accept, adapt, and learn from them

The client should be involved in a project right from the onset till the final delivery. Mutual trust should be there between your team and clients

APF uses the JIT (just-in-time) planning approach and the client is the main decision-maker
The five phases of Adaptive Project Framework are:
Version Scope

Cycle Plan

Cycle Build

Client Checkpoint

Post-version Review
XPM (Extreme project management)
Extreme Project Management refers to the framework that is specifically created to cater to the needs of fast-changing and very complex projects. Contrary to rigid traditional methods, XPM revolves around changing requirements and much shorter timelines. An XPM project manager negotiates with the stakeholders, communicates with team members, identifies and resolves conflicts, and encourages the team to develop a positive mindset.
The five steps of extreme project management are:
Defining vision clearly

Creative thinking and brainstorming sessions

Coming up with innovative solutions

Re-evaluation of work

Dissemination of knowledge
Waterfall
The Waterfall Methodology is one of the traditional methodologies to project management. This approach revolves around the idea that all activities take place in sequential order. A project is planned from the start to the end, with each phase being completed before the next one could begin. The Waterfall methodology does not react well to rapid project scope changes during the project.
The five phases of the Waterfall methodology are:
Analyzation of project need and requirements

Making thorough plans on how to achieve project goals

Implementation of the project plan

Comparison of the project plan with actual performance

Closure of project, sharing project accomplishments with clients
What are the benefits of using a project management framework?
You don't need to be a rocket scientist to figure out how following a project management framework across the organization can help project managers in streamlining things. A project management framework enables teams to handle unforeseen changes in a project.
Some benefits of adopting a PM framework are:
Improving communication and

cross-team collaboration

Consistent, repeatable processes across the organization allow precise project planning and setting deadlines

Improves knowledge sharing across the organization as lessons learned from one project could be applied to another

Better allocation and optimal utilization of resources

Task delegation

makes it easier to assign tasks to the right people and ensure there's no confusion regarding job responsibilities

Integrates various departments within the organization and streamline work processes
What is the difference between a project framework and a project methodology?
The terms framework and methodology are often used interchangeably, which is not correct. While both approaches do share some similarities, there are stark differences between them. The table below will help readers understand how both are different from each other.
Project Management Framework

A framework is a loose, flexible structure that allows other tools and practices to be included

Preferred by experts

Provides adequate room for creativity

Is a basic structure for understanding project management

Project Management Methodology

A methodology offers a rigid set of tools and practices for completing the project

Preferred by beginners

You need to strictly follow predefined steps and procedures

Gives organizations a standard that guides a project
How ProofHub is an ideal tool with any project management framework?
ProofHub is one of the best team collaboration and project management tools for project teams of any size, from any industry. ProofHub offers a list of powerful features under one roof so that project managers, team members, clients, and other stakeholders can be on the same page.

From task management and progress tracking to file management, time tracking and more, ProofHub helps you improve team collaboration and increase productivity by promoting transparency in the work process.
Since a project management framework encourages flexibility and allows other tools and practices to be included, ProofHub has useful tools that can help project managers and their teams to streamline processes and get more work done in less time.
Let's check some powerful features of ProofHub that make it an ideal tool for a project management framework.
Project managers can create custom roles, assign them to individual team members and grant access levels. This thoughtful feature allows you to have greater control over who can see what, according to your organizational workflow.
ProofHub allows project managers to break tasks into smaller, manageable subtasks, and assign them to individuals or multiple people at one place. Besides assigning tasks, you can also set the start and end dates, set time estimates, create recurring tasks, track time spent, and attach files at one place to ensure a clear distribution of responsibilities at one place.
Kanban boards in ProofHub allow project managers and team members to see work moving through multiple stages from a single location. Every time the task is moved to the next stage, all assignees are notified. You can customize your workflow by adding more sections or choose to go with a standard, 3 phase workflow (To-do, In-progress, Done.)
Gantt charts in ProofHub provide you with a visual timeline view of tasks scheduled overtime. These charts show dependencies between tasks. Each activity listed on the chart is represented by a bar, and its position reflects the start and end date of every activity. Task schedules can easily be moved around if there are changes in plans and deadlines.
An online project reporting tool in ProofHub is what every manager must have. Detailed individual, custom, and project reports help project managers analyze project performance and progress and plan ahead. You can create custom reports by choosing parameters of your choice, and see the specific data you want.
A quick exchange of communication is the key to successful project management. ProofHub's Group Chat feature enables team managers and members to send and receive direct messages quickly, and turn conversations faster and smarter. You can add emojis, attach files, and @mention names to specifically refer to someone. You don't need to use a separate chat tool, which saves valuable time and money for your organization.
ProofHub's online proofing tool allows team members to collaborate on designs and documents by reviewing, proofing, and annotating them by using markup tools. Users can reply to comments within a thread that stresses specific feedback or suggestion. Once changes are made and files are good to go, approval from collaborators is easy with just a single click. Clients stay in the loop throughout so the end design is up to their expectations.
So many projects get delayed due to poor time management but ProofHub takes care of this problem. You can set time estimates for tasks, track time manually or using timers, create time reports, add and export timesheets, and bring all your time data at one central location. You have a Bird's eye view of all time data without the need to jump through projects.
Use project templates to save valuable time and effort that might otherwise be lost for creating recurring tasks. Using project templates, you can build consistency between similar projects and get a predefined structure that can easily be repeated across projects within the organization. You do not need to fill in details from scratch.
A project calendar helps you keep your tasks, events, and milestones organized in one place. You can view all calendar data across all projects in one place and stay on top of your schedules. Using ProofHub's scheduling calendar, you can:
Create private milestones and events

Set automatic reminders

Add recurring events and tasks

Bird's eye view for all calendars

Subscribe and Download calendar
Conclusion
A project management framework is crucial as it provides much-needed structure to build successful project management. There are different frameworks to choose from, and using the right one can help you achieve your project goals.
Using a project management framework, project managers and planners can identify those areas that need to be looked into before starting a project and systemize all the information to deliver expected results. And as highlighted above, ProofHub can prove to be their trusted partner in achieving the same.